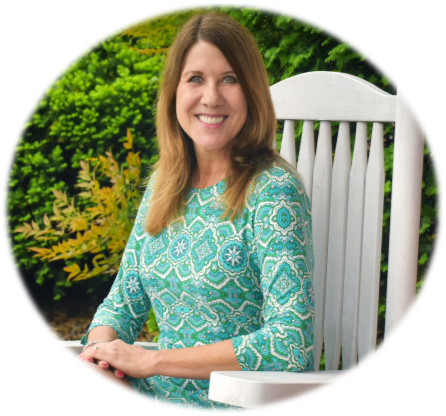 Patti Amorello - Finance Department - City of Spring Hill
Patti Amorello was the Finance Director for the City of Spring Hill from January 2018 to July 2019 and currently serves the Finance Department in a support role and working on special projects. She previously served the City of Columbia as their Finance Director for 21 years.
Patti received a B.S. in Business Management from Louisiana State University and subsequently completed her CPA certification. She moved to Tennessee in 1996 after working in the Accounting Services division of LSU for 15 years. Patti served 9 years on the Board of the Tennessee Government Finance Officers Association in a variety of capacities, including serving as President in 2003. She has served on other boards over the past 20 years, including Leadership Maury and Columbia Main Street.
Michael Billingsley – City Attorney – City of Kingsport
Michael has been a lawyer since 1980. For a number of years, he was in private practice handling a variety of matters including insurance defense, employment relations, and public law. He was appointed by the Tennessee Supreme Court as a hearing officer for the Board of Professional Responsibility, and he served in that capacity for five years. He has taught courses at community colleges, including law and banking, business law and real estate law. He regularly makes presentations at association meetings on risk management, school law, employment law, and municipal law. Since 1994 he has served as the full time city attorney for Kingsport, Tennessee, where he oversees the legal and risk management functions for the city. He represents the city and its school system in legal matters. He is a past president of the Kingsport Bar Association and the Tennessee Municipal Attorneys Association.
John Burkholder - Director of Risk Management - City of Kingsport
John has a lifetime of experience beginning in the family's insurance agency his grandfather started in 1932. He served as the first Risk Manager as well as Deputy Insurance Commissioner and attorney for the Commonwealth of Kentucky. John held the Robert Morgan Endowed Chair of Insurance at Eastern Kentucky University and has consulted with and defended both public and private entities as an attorney. He was named the 2016 PRIMA Risk Manager of the Year while serving as Director of Risk Management for Broward County, Florida.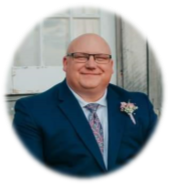 Mike Bryan - Training Officer - City of Spring Hill
Mike Bryan is a 24-year veteran of the Fire Service and has served as the Training/Safety Officer at the Spring Hill Fire Department since 2014. He is a minister for the Church of Christ since 2001 and also a Fire Department Chaplain for Maury County Fire and Spring Hill Fire since 2008 and serves on the Tennessee Crisis Response Network. To name a few of his teaching credentials: he is a fire service level 2 instructor, a Prepare/Enrich marriage relationship facilitator, QPR suicide prevention instructor, a SAFE TALK, and an ASIST suicide prevention trainer. He is a service-oriented individual, motivated by his love for God, love for his family and neighbors, and his desire to serve others with empathy, compassion, and sincerity. His goal every day is not just to make sure everyone goes home, but to make sure everyone goes home safely, both physically and mentally. His favorite brainy quote is, "Nobody cares how much you know, until they know how much you care." By Theodore Roosevelt.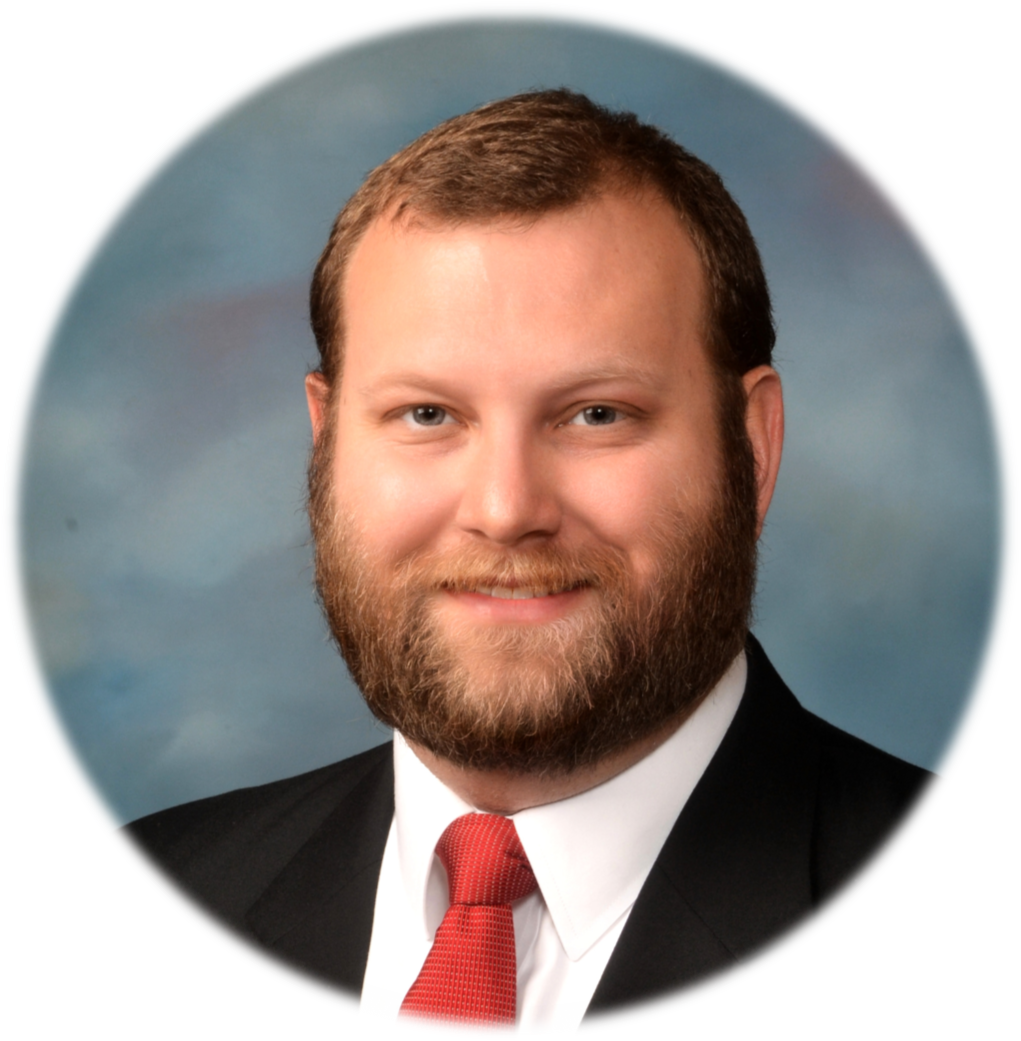 Matthew Courtner - Attorney - Rainey, Kizer, Reviere & Bell, PLC
Matthew Courtner is a member of Rainey, Kizer, Reviere & Bell, P.L.C. He graduated from Mississippi College School of Law, summa cum laude, in 2009 and then obtained a Masters of Law from New York University School of Law in 2010. He joined Rainey Kizer at the start of 2011.
Matthew is a member of the Firm's Tort and Insurance Practice Group and the Employment Law and Civil Rights Practice Group. Matthew's practice primarily focuses on employment law and governmental law. On the employment side, he assists employers and governmental entities by providing advice on day-to-day activities, drafting handbooks, investigating complaints of misconduct, and representing employers in litigation from the agency level, such as the EEOC, through the trial and the appellate process. Matthew similarly represents governmental entities in a variety of claims, including tort claims, civil rights claims, and employment claims.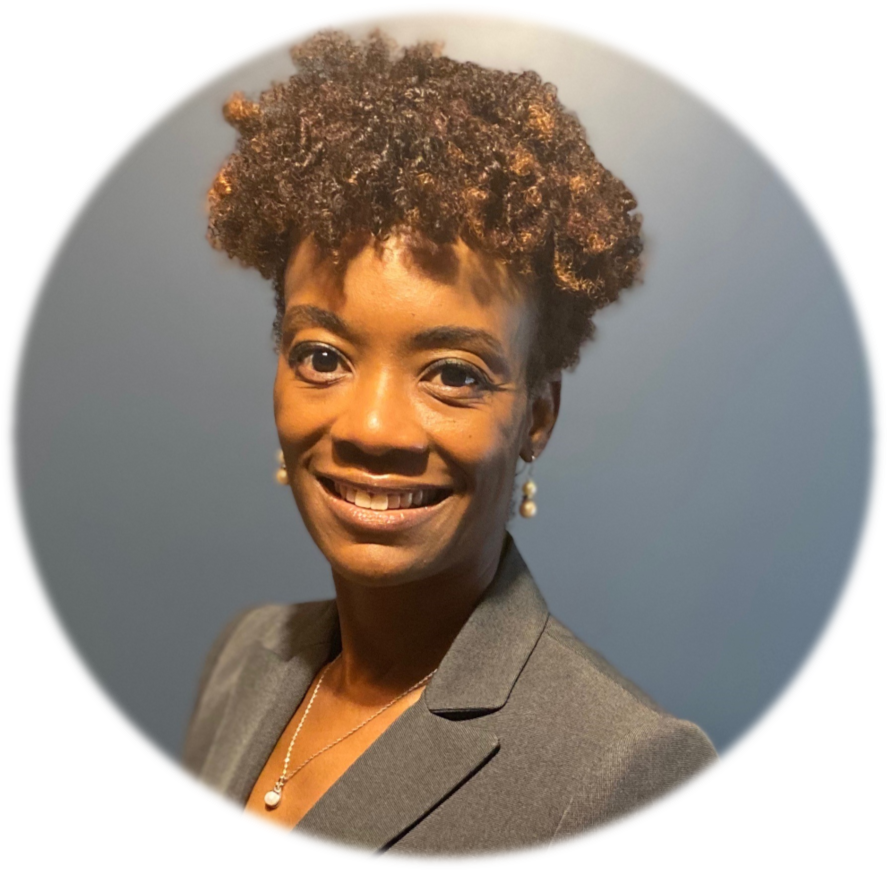 Latosha Dexter - Deputy University Counsel - University of Memphis
With an SPHR certification and actual experience in a nationally recognized human resources department, Latosha Dexter brings a holistic problem-solving approach to the issues faced by employers today.
Latosha is currently Deputy University Counsel for the University of Memphis where she provides legal advice and counsel to University administrators and staff. Prior to joining the University in 2015, Latosha worked at the law firm of Rainey, Kizer, Reviere and Bell PLC where her practice focused on advising and representing both private and public employers in a variety of governmental, employment, and educational matters. She has also worked in the nationally recognized human resources department for Federal Express Corporation where she received the Federal Express Human Resources Award of Excellence.
Latosha's legal background and practical experience in human resources have given her a strong belief in the intersection of employee relations with employment compliance. She frequently speaks at conferences and seminars on topics related to effective management, human resources and employment law.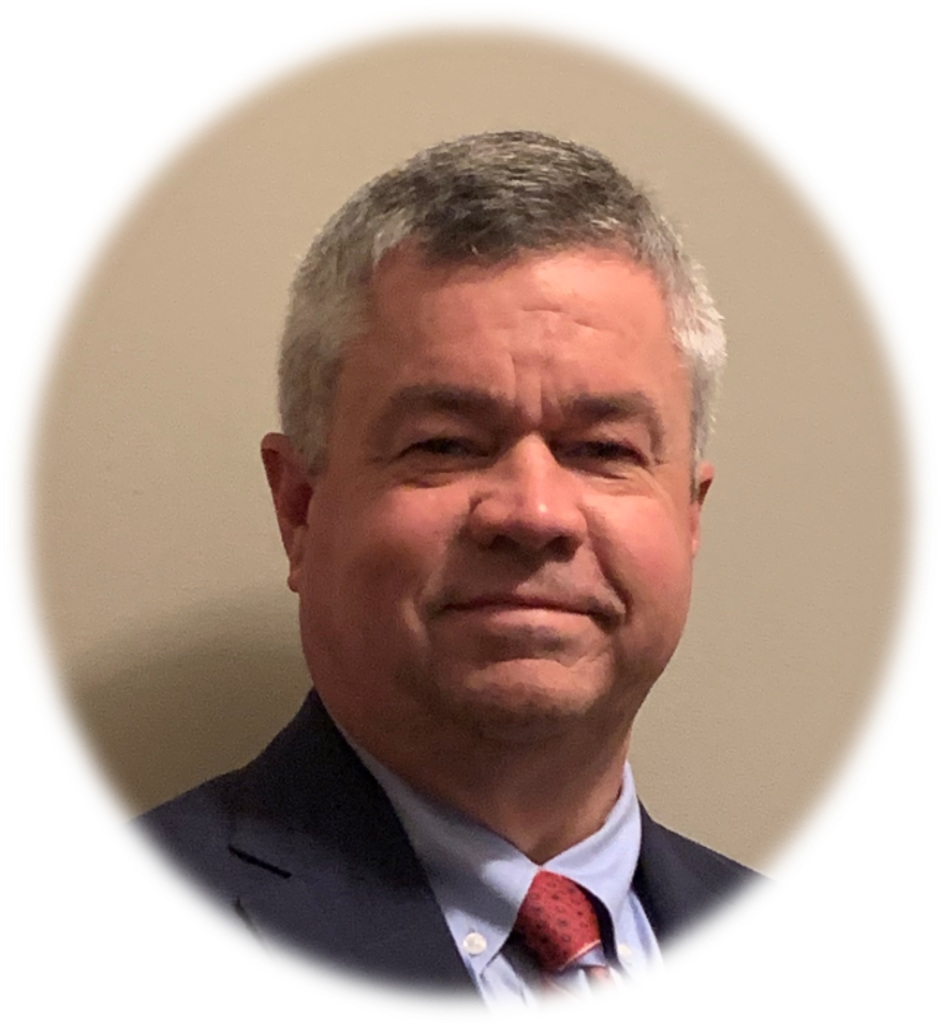 Jeff Elliott - Executive Director - TN Fire and Codes Academy
Jeff has more than 30 years of public service with the State of Tennessee and the City of Franklin, including over 23 years with a career fire department. As a career firefighter, he progressed through the ranks with the Franklin Fire Department spending the last 8 years as a Shift Lieutenant, Captain and Training Officer of the 150-member department. While employed with the City of Franklin, he worked for a period of 18 months in a division of Human Resources as an Occupational Health and Safety Training Specialist within the risk management division. In 2012, after retiring from the City of Franklin, Jeff Elliott was hired as the Director over the Fire Program with the TN Fire and Codes Academy. He remained in this position until being appointed as the Executive Director in October 2019. Jeff received a technical certificate and Associate Degree in Fire Science along with numerous certifications in fire and emergency services.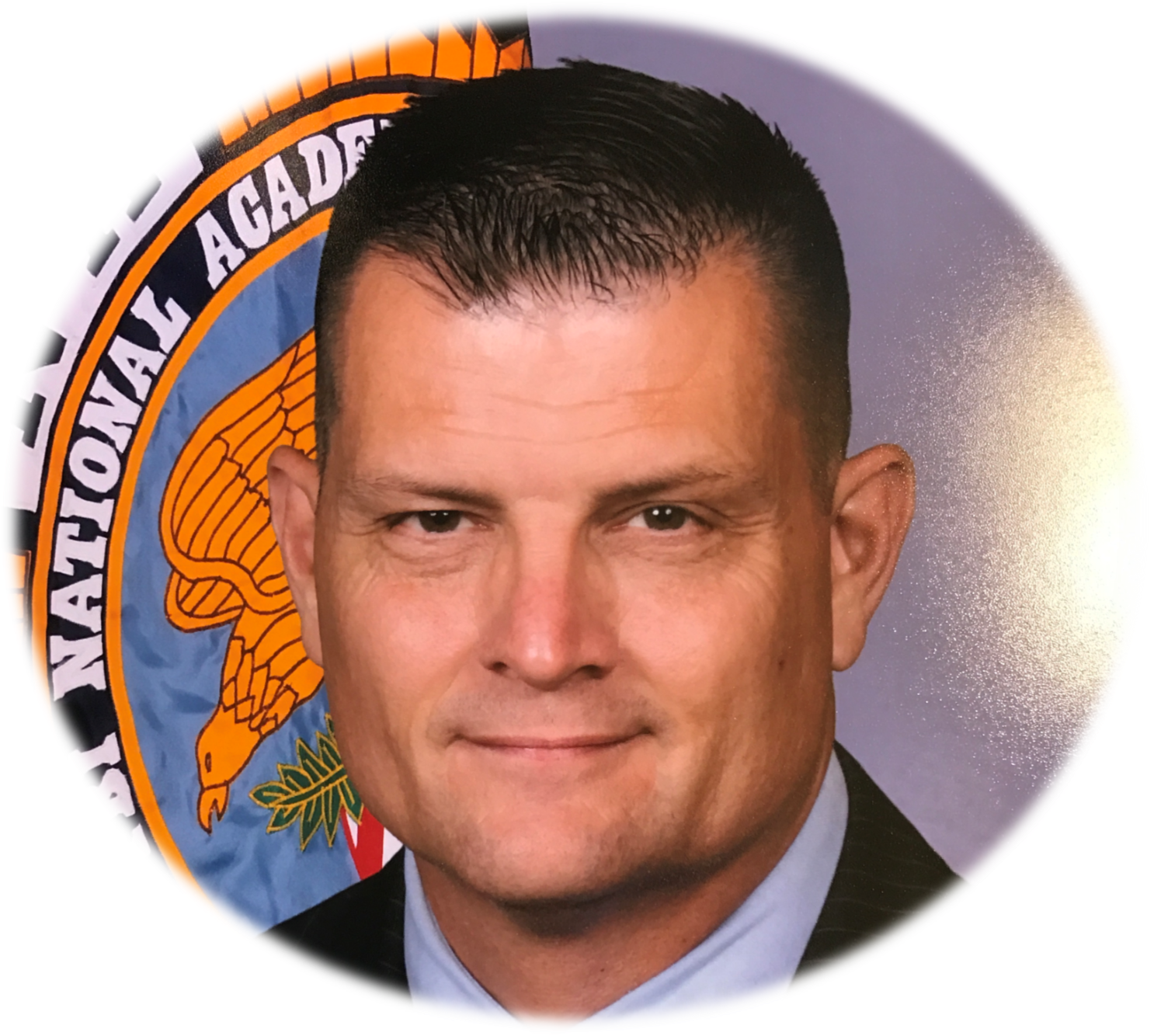 Ray Farris - Assistant Director (Retired) - Tennessee Law Enforcement Training Academy
Ray Farris retired as Assistant Director at the Tennessee Law Enforcement Training Academy with assignments overseeing basic cadet training, the Peace Officers Standards and Training Commission (POST), and specialized training. He has over 30 years of total service for the State of Tennessee serving in a variety of positions. Ray has also served as Vice President of Bethel University and Vice President for Savant Learning Systems, a private higher educational and training company. He currently serves as Director of Education and Training for FBI National Academy Associates, Inc. He is also currently an Adjunct Faculty member in the Criminal Justice Program at Bethel University. Ray received his Bachelor of Science from Tennessee Technological University and Doctor of Jurisprudence from the Nashville School of Law and is a graduate of the FBI National Academy (Session 265) and Police Staff and Command School at Northwestern University. He is certified as an IADLEST Nationally Certified Instructor. Training certifications include: Criminal and Constitutional Law, First Line Supervision, Courtroom Security, Leadership, Internal Affairs, Firearms and Emergency Vehicle Operations and many others. Ray is a board member of the Tennessee POST Commission, IADLEST Partner Advisory Committee, Virtual Academy Training Solutions Advisory Board, and a life member of the TN Law Enforcement Training Officers Association. Ray teaches and trains around the nation and has lectured and taught at numerous national and state conferences, including the International Association of Directors of Law Enforcement Standards and Training Conference, the National Association of Field Training Officers Conference, the North American Association of Wardens and Superintendents, the Oregon Sheriff's Jail Command Council, the Kentucky and Alabama Department of Corrections, the Tennessee Law Enforcement Training Officers Association, the Georgia and Tennessee Sheriff's Associations, and the Tennessee Chief's Association to name a few.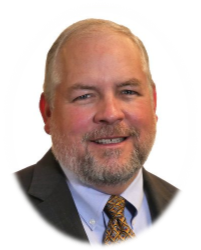 Steve Hawkins - Vice President - FDR Safety, LLC
Steve Hawkins is currently the Vice President of FDR Safety LLC. He began his employment with FDR in March of 2020. Steve previously served as the Deputy Commissioner of the Tennessee Department of Labor and Workforce Development and as the Assistant Commissioner for Tennessee OSHA for seven years.
In his role as Deputy Commissioner, he managed Tennessee OSHA, the state Unemployment Insurance System, and the Workplace Regulation and Compliance Division.
Prior to joining FDR Safety, he began his career with the Tennessee Department of Labor and Workforce Development in 1986 as an Occupational Safety Specialist in TN OSHA. He was promoted to area office Safety Supervisor, Safety Compliance Manager, Assistant Administrator, Assistant Commissioner, and most recently, Deputy Commissioner of the department.
Steve served as the department's representative to the Tennessee Emergency Management Agency (TEMA) and the Tennessee Emergency Response Commission. He is a member of the following councils and committees: Tennessee Blasting Advisory Council, Tennessee Associated Builders and Contractors Safety Advisory Committee, Associated General Contractors Safety Committee, and the Tennessee Road Builders Association Safety Committee.
Steve is currently a member of the Board of Directors of the Tennessee Safety and Health Conference.
Steve graduated from the College of Engineering at Tennessee Technological University in 1986 with a BS in Industrial Technology. In 2016, he was recognized by the university as the Technologist of Distinction and was admitted to the Academy of Renaissance Engineering. He is also a member of the Manufacturing and Engineering Technology Advisory Board at the University.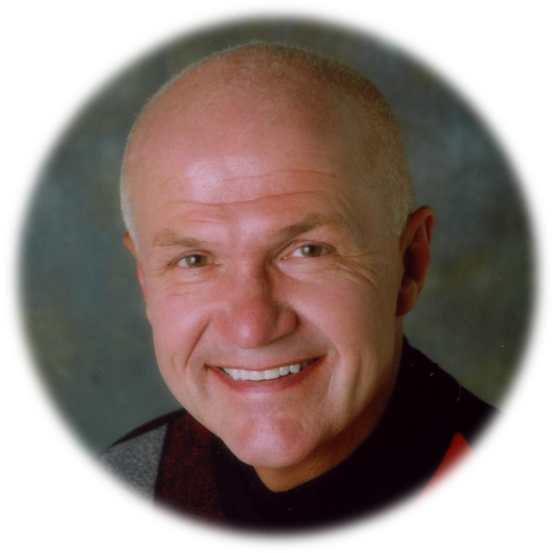 Rudy Kalis - Motivational Speaker
Rudy has always pursued excellence. During his long and exciting career as one of the nation's premier sports newscasters, Rudy has crossed paths with some of the greatest names in sports history such as Muhammad Ali, Michael Jordan, Jack Nicklaus, Wayne Gretzky, Wilma Rudolph, and Darrell Waltrip. He now loves blending his love of sports with his faith and encouraging others through it.
A testament to his success can be seen in the fact that he has won four regional Emmys for outstanding broadcasting and commentary. He has also won a national Iris award for a locally produced documentary.
In 2005, he was honored by the National Academy of Television Arts and Sciences with the prestigious Silver Circle Award presented for outstanding achievement in the field of broadcasting over 25 years. Rudy has also garnered 15 Associated Press awards for the outstanding sportscast in the State of Tennessee, and he has been voted the best sportscaster in Nashville 25 times by the readers of the Nashville Scene newspaper and other local publications. He truly has become a sports icon and legend and much of what he speaks about covers how success can be had by anyone willing to believe and work hard for what they want to achieve in life.
But Rudy had humble beginnings, and he sailed into New York harbor with his mother, father, and sister as immigrants from Germany when he was only 5 years old--unable to speak a word of English. With all of their earthly possessions crammed into one small wooden trunk, they were each issued 14 dollars and a train ticket that eventually led to Milwaukee, Wisconsin where he lived for the next 20 years.
In 1970, after serving his country for four years in the United State Air Force, he returned to Milwaukee and attended the University of Wisconsin-Milwaukee, earning a degree in mass communications.
In 1973, he was hired as a news and sports reporter at WFRV-TV in Green Bay, but in 1974 he was offered a job as a sports reporter and anchor at WSMV-TV in Nashville, Tennessee where he has worked ever since--a rarity in the highly competitive television broadcasting industry.
The key to his longevity and success lies in the fact that he has always been able to relate the drive to succeed in sports to the same passion to succeed in life. To appreciate that even more, he's made a point of getting involved personally from skydiving, to driving race cars, to flying in an F-16 fighter jet. He is truly a man with a passion for life, for work and family.
Rudy and his wife Leigh have two adult daughters, Leah and Jennifer; they also have 3 grandchildren. When he's not working, Rudy enjoys playing basketball, golf, and working outdoors. He is on the board of directors of the Jason Foundation to help prevent youth suicide. Rudy is also on the board of the organization Character Counts, hosts an annual ALS charity golf event, and is a frequent speaker for the Fellowship of Christian Athletes.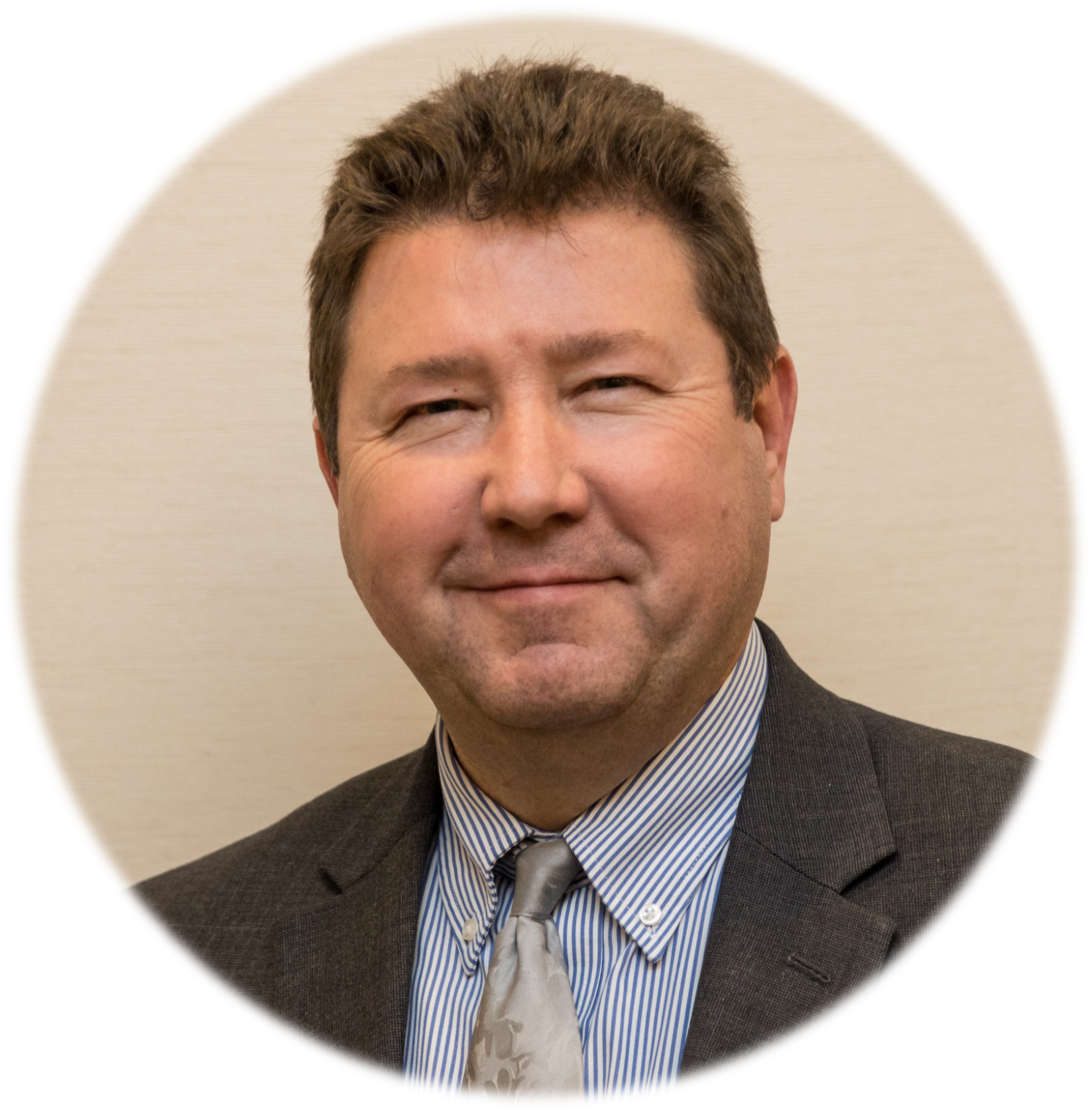 Victor Lay - Town Manager - Town of Nolensville
Victor graduated from Memphis State University in 1989 with a B.S. Degree in Civil Engineering. Upon graduation, he and his wife, Bethany, moved to Chicago where he worked as a Traffic Engineer for Metro Transportation Group performing over one hundred studies throughout the Northeast Illinois Area. Victor moved from Chicago to Waynesboro, Tennessee in February, 1995 to become their City Manager. He remained there until his acceptance of the City Administrator position in Spring Hill where he remained until 2020 when he accepted the Town Manager job in Nolensville. Victor graduated from Tennessee State University in December, 2009 with a Masters of Public Administration spending three weeks in Dalian, China (Dongbei University) as part of a study abroad curriculum. Victor and Bethany have been married for 32 years and have three children.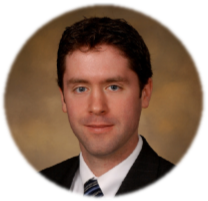 Geoffrey Lindley - Attorney - Rainey, Kizer, Reviere, & Bell, PLLC
Geoffrey is a member with Rainey, Kizer, Reviere & Bell, P.L.C., and has been associated with the Firm since receiving his Doctor of Jurisprudence from the University of Tennessee in 2001. Geoffrey concentrates his practice in the areas of employment law litigation (representing employers only), municipal law and government tort liability, civil rights litigation, and workers' compensation. His employment practice includes advising employers on issues concerning all areas of employment and human resource concerns, including law such as Title VII of the Civil Rights Act of 1964, the Americans with Disabilities Act, the Family Medical Leave Act, the Age Discrimination in Employment Act, the Fair Labor Standards Act, and other laws applicable to employers, and litigating employment claims for employers. He also has experience representing police departments and municipalities in 42 U.S.C. § 1983 litigation. He frequently speaks to attorneys and HR professionals at educational conferences and seminars on employment issues. He is a member of the Firm's Tort and Insurance Practice Group and the Employment Law and Civil Rights Practice Group.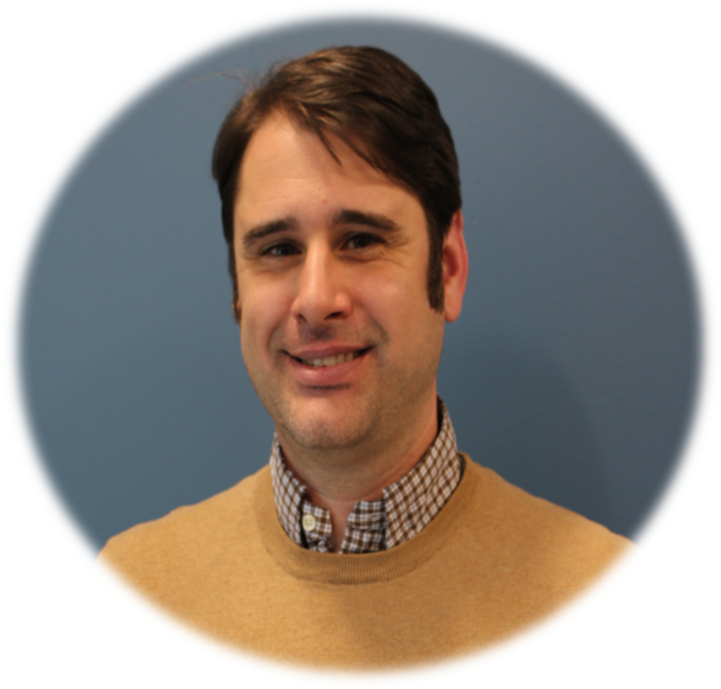 Matthew Marshall - Loss Control Consultant - Public Entity Partners
As part of the loss control team at Public Entity Partners, Matthew draws on his public entity experience with the City of Athens, City of Norris, and the Knoxville Utilities Board in purchasing, risk management, and city management.
One program Matthew developed while with the City of Athens that made a big difference was aimed at reducing backing accidents among sanitation and fire truck drivers. Matthew designed a driving course and provided training for each of the drivers.
The course Matthew designed led to a reduction in backing accidents as well as changes in departmental policies. These changes resulted in improved safety, a better understanding of department policy, and a decrease in public funds expended for automobile and general liability claims.
A resident of Knoxville, Matthew is a graduate of the University of Tennessee's Master's in Public Administration program and has also completed the Certified Municipal Finance Officer program.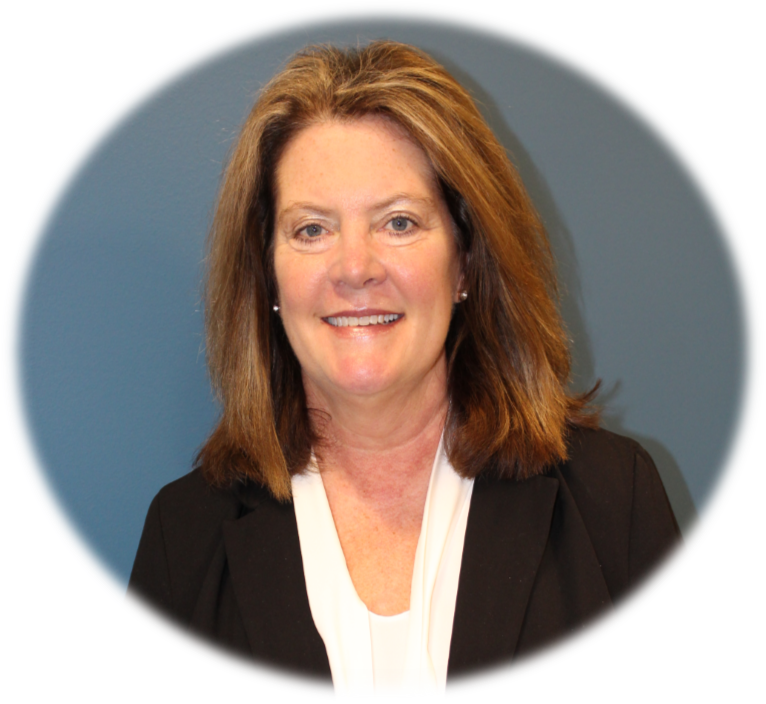 Embry Nichols - Vice President of Underwriting and Internal Services - Public Entity Partners
Embry Nichols has worked in the insurance industry for the past 30 years and has focused almost exclusively on pooling throughout her career. She has extensive experience in reinsurance, captive formation, underwriting, member services, and advocating on behalf of clients for large and complex claims. In her most recent role as a Senior Vice President of Public Entity Pooling, she worked extensively to restructure a property and crime reinsurance renewal to eliminate coverage restrictions and price the renewal within budget.
Embry is a graduate of Middle Tennessee State University, with bachelor's and master's degrees in Business Administration. In addition, she has also earned her Chartered Property and Casualty Underwriter (CPCU) and Associate in Risk Management designations and is a Licensed Tennessee P&C and Surplus Lines Agent.
A lifelong Tennessee resident, Embry serves on the boards of directors for several nonprofits and is an active member of the Harpeth Community Church (Franklin) Volunteer Leadership Committee.

Jennifer Orr Buchanan - Attorney - Farrar & Bates, LLP
Jennifer Orr Buchanan is an attorney with the Law Offices of Farrar and Bates, LLP in Nashville, TN. Jenn exclusively handles all the Workers Compensation work for Farrar & Bates, whose clients include municipal governments and automotive dealerships from Chattanooga to Memphis. Originally from London, Kentucky, Jenn graduated from University of Kentucky with her Bachelor of Arts degree in Political Science in 1998. While attending law school, Jenn joined Farrar and Bates in 2000 as a law clerk and then remained after obtaining her Doctor of Jurisprudence in 2001 from Cumberland School of Law at Samford University.
In 2017, Jenn moved back to Kentucky to be closer to her family and her horses along with her three dogs, Dolly, Georgie, and Minnie May, but was lucky enough to keep her job with Farrar & Bates as she works remotely and returns to Tennessee when her work requires. Jenn is currently refreshing her riding skills while her family's retired racehorse, LT's Best Tale, is training for a second career in hopes Jenn can become a good enough rider and LT will be calm enough for them to compete together in shows in the future.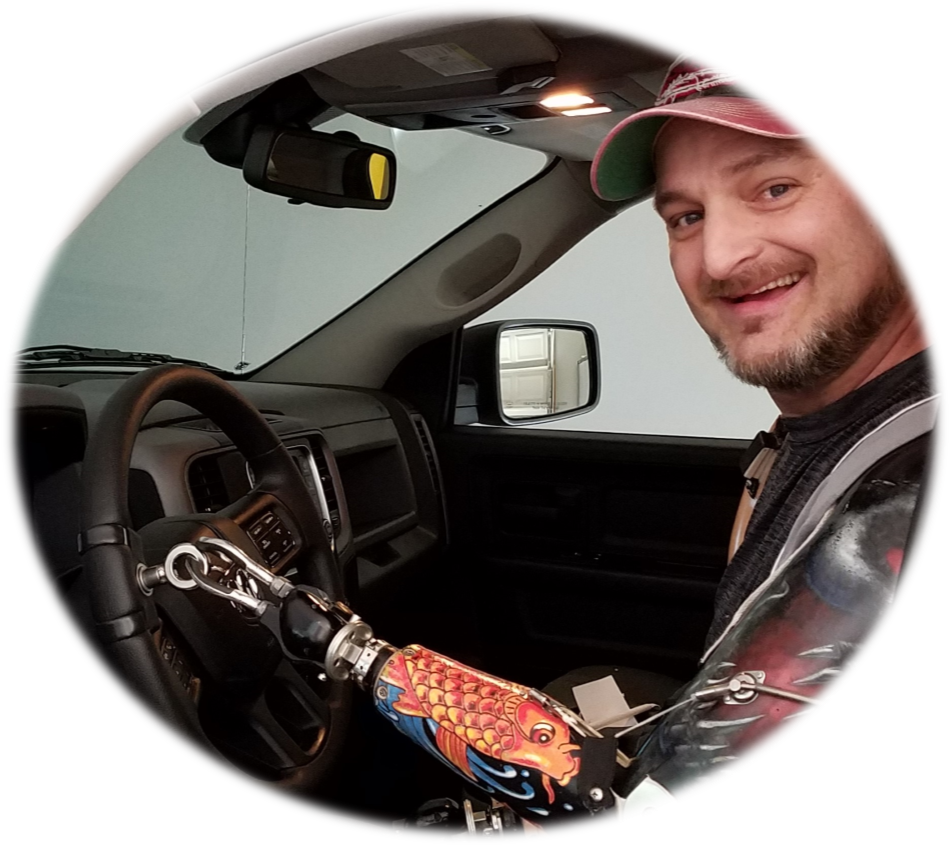 "Billy P. the Amputee" - Billy Parker
Billy Parker is a SAFETY ADVOCATE who has a passion for saving limbs and lives.
Billy has 20+ years' experience in the welding and fabrication trade. He has participated in and applied OSHA SAFETY STANDARDS from Confined Space to Lockout–Tagout.
Billy is a member of a group called "Moving Forward Limb Loss Support Group" and is a CPV (Certified Peer Visitor) with the Amputee Coalition, bringing together amputees and their care givers. He also volunteers as a personal assistant, showing other amputees how to use their new prosthesis and a recipient of a 2018 Comp Laude award for Injured Worker.
One day while cleaning out a machine (a drywall shredder) while it was running, he was caught and was being pulled into the machine.
Now Billy's mission is to bring SAFETY AWARENESS to the workplace. He wants to share a story about the mistakes made that January morning and how losing his arms has changed the way he lives and feels about life.
Through personal stories, humor and real-life situations Billy can make sure your employees will remember the "WHY" behind SAFE WORK PROCEDURES.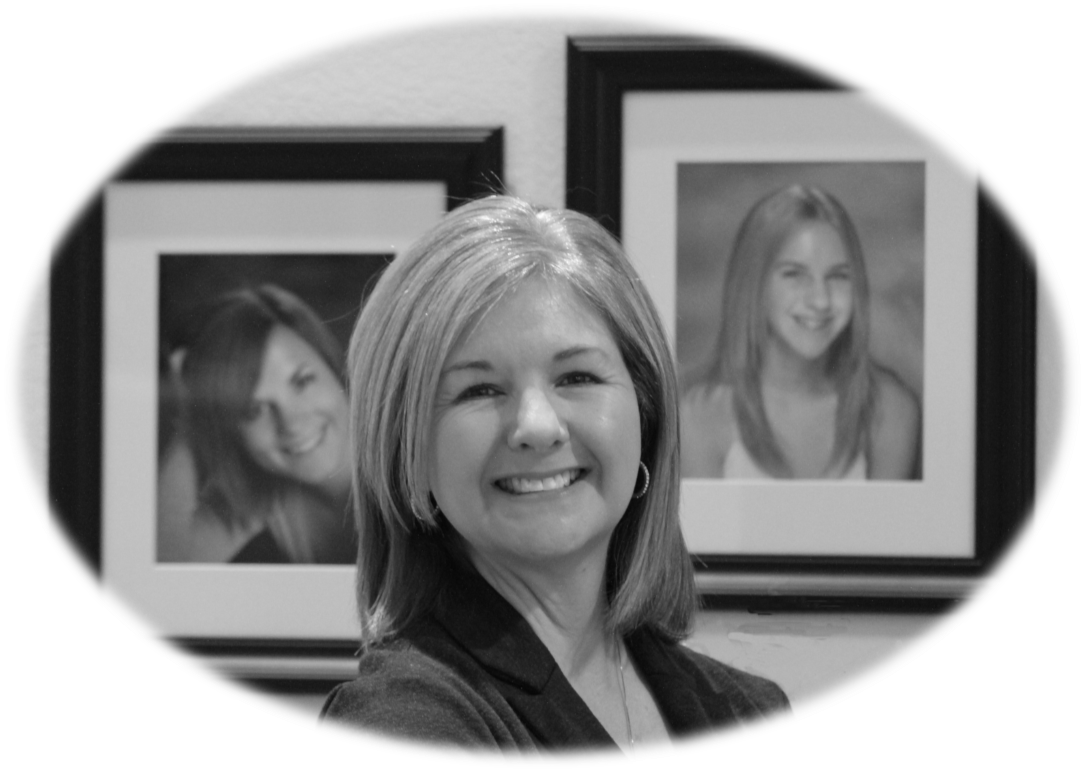 Kim Schlau - National Marketing Coordinator - Below 100
After losing two daughters in 2007 to a traffic crash caused by a distracted Illinois State Trooper, Kim Schlau has worked with law enforcement, schools, and businesses to prevent crashes due to speed and distracted driving. Since 2010, Kim has spoken at ILEETA, IACP, FBINAA, FLETSC, as well as numerous law enforcement agencies, academies and conferences throughout the United States. Kim is also the National Marketing Coordinator for Below 100 and a guest speaker for their program.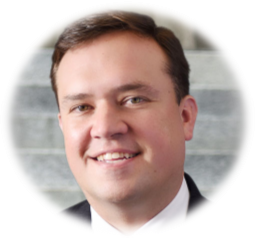 Ross V. Smith - Attorney/Government Relations Specialist - Farrar & Bates, LLP
Ross V. Smith is an attorney and government relations specialist with Nashville-based law firm Farrar & Bates, LLP. He currently litigates on behalf of the TML Risk Management Pool and multiple local governments in Tennessee. Ross also lobbies the Tennessee General Assembly on behalf of Tennessee REALTORS®, local government entities, and private business groups. Prior to joining Farrar & Bates, Ross clerked for the Honorable Jimmy L. Croom in the U.S. Bankruptcy Court for the Western District of Tennessee. Ross earned his Bachelor of Arts degree from the University of Tennessee and his Juris Doctorate from the University of Memphis Cecil C. Humphreys School of Law.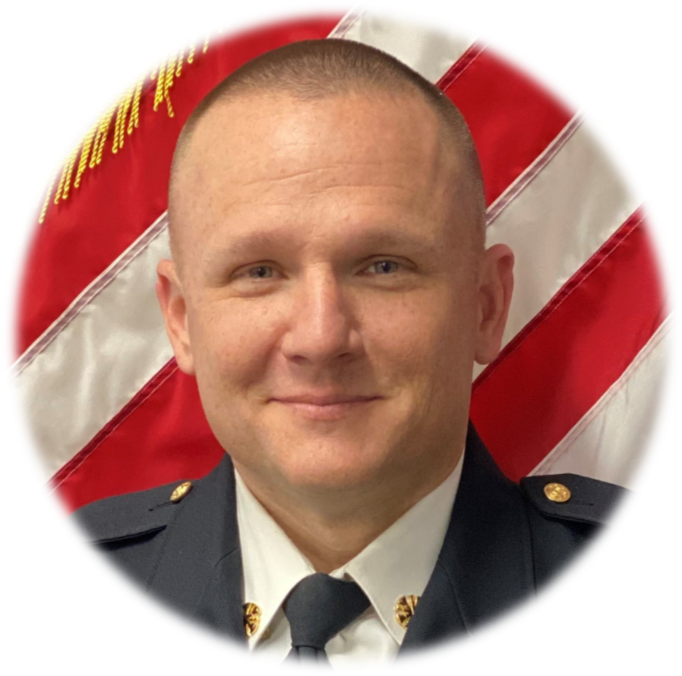 Jason Sparks - Fire Program Director - TN Fire Codes Enforcement Academy
Jason has been involved in the Fire Service formally for 28 years. He grew up around the fire station, with his father spending a lot of years as a volunteer Fire Chief. His interest was sparked by listening and watching what went on in the Fire Service at a very young age. He began formally as a Fire Explorer at age 15. When he graduated high school, he became a volunteer firefighter and began EMT classes, followed by Paramedic classes. He transitioned from a volunteer to a paid firefighter, then to a Captain and Training Officer role. He began working for TFACA 11 years ago as a part-time Fire Instructor, then eventually left the fire department to take a full-time position as a Regional Coordinator for TFACA. Since then, he has held the position of Fire Program Supervisor and now serves as Fire Program Director. He has an AAS in Fire Science, as well as numerous state and national certifications in the emergency services profession.