Did you know that nearly one-third of governmental entities would be unable to tell if they were under attack in cyberspace? Many local governments are lacking in strategies and tools to prevent cyber crimes and are vulnerable to successful cyberattacks. Governmental entities are considered "soft target" organizations that lack the resources to defend themselves against routine cyberattacks. Daily operations can be drastically disrupted, and can place citizens at risk if cyber defenses are not immediately addressed. The consequences of a successful cyberattack against local governmental entities can be devastating.

Public Entity Partners is pleased to announce the second annual Cyber Security Matching Grant Program to assist eligible members with general liability coverage in purchasing cyber security tools, training and services designed to protect members from ransomware and social engineering. This valuable new grant program will allow members to increase the ability in qualifying for Cyber Extension Coverage.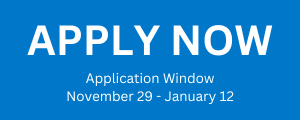 Examples of eligible Cyber Security items and services include:
Employee training designed to assist employees in identifying and protecting sensitive information; recognizing fraudulent emails and/or emails with dangerous links, and how to recognize social engineering tactics that can lead to loss.

Multi-factor authentication (MFA) for access to email, remote access to computers and servers, and access to administrative accounts;

Data backup and disaster recovery with the requirement of storing two backup copies onto different storage media and in different off-site locations.

Advanced Threat Protection (ATP) to protect against malware and phishing attacks and to monitor your network and systems for abnormal or suspicious activities.

Endpoint Detection and Response (EDR) that focuses on single "endpoint device" (such as a server or computer). EDR looks for threats that may have infiltrated a municipality's device by watching for suspicious activity.
PE Partners members with General Liability Coverage are eligible to apply.
---
How to Apply for the Cyber Security Grant:
Complete the

online grant application

. The application window begins on November 29, 2023.
Submit a signed Resolution or Motion passed by your governing body authorizing your application to Tahtia Mitchell at TMitchell@PEPartners.org. This can be submitted AFTER your application is accepted and due no later than January 12, 2024. A sample Motion (word

or

PDF) or Resolution (word

or

PDF) is provided.
If your application is approved, you will be asked to submit proof of payment(s) for the purchased cyber security items.
Do you have questions about this grant program?
Please make sure you review the eligibility criteria and program guidelines.
---
Existing Public Entity Partners members with General Liability Coverage as of 7/1/2023. Please review all eligibility criteria and program guidelines.
---
How much is my organization eligible to receive through this grant?
The Cyber Security Grant is a 50/50 Matching Grant. Public Entity Partners will reimburse up to 50% of the cost of the cyber security-related approved item(s) with a maximum reimbursement based on the Rating Classification Funding Levels matrix rating seen below. Funding levels for the Cyber Security Grant are based on the general liability premium for each insured entity for the previous year (2022-23).


---
When will our organization be notified that our grant application is approved?
You will receive a confirmation email within 15 minutes of submitting your grant application. All applicants with approved grants will be notified the week of January 29th.
---
I received my grant approval letter. What is the next step?
In order to receive reimbursement for your approved grant items, you must submit the following:
Signed resolution or motion - due February 29, 2024

Cover sheet listing description of items purchased, quantities, and grand total of all purchases. All receipts must follow in order of cover sheet.

Two proofs of payment:

CANCELLED check/bank statement, credit card receipt / credit card statement, Automated Clearing House (ACH), or Automated Funds Transfer (AFT)

Copy of invoice or purchase order (serving as the backup to the cancelled check or credit card receipt). Submitting invoices alone will not be accepted.
---
Do you have a copy of the model motion or resolution in Microsoft Word or Fillable PDF?
Yes, a sample Motion (word or PDF) or Resolution (word or PDF) are provided. This is due no later than February 29, 2024.
---
My grant application was approved. Where do I submit my proof of payment(s) for purchased items?
Grant & Scholarship Program
---
Who can I contact with questions?
Grant & Scholarship Program
---