PEP Again Included in "Best Places to Work"
Author | Heather Hughes
10/6/2022 5:35 am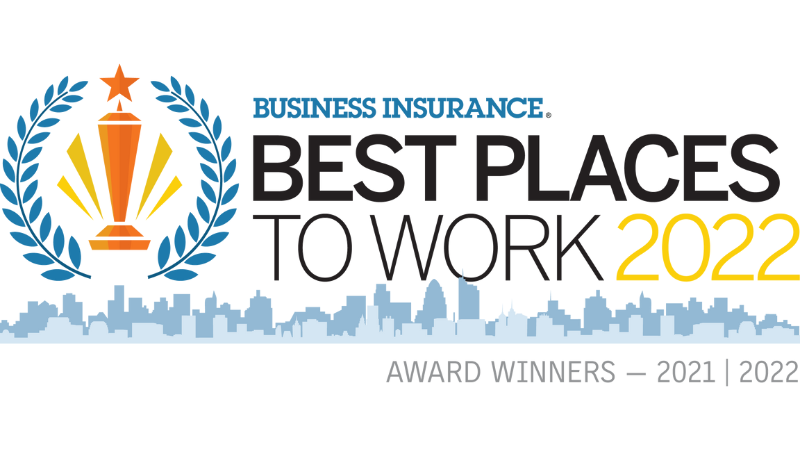 Public Entity Partners has been included in the annual Best Places to Work in Insurance program for the second year in a row. This honor recognizes employers for their outstanding performance in establishing workplaces where employees can thrive, enjoy their work and help their organizations grow.
Best Places to Work in Insurance is an annual content feature by Business Insurance and Best Companies Group that lists the agents, brokers, insurance companies and other providers with the highest levels of employee engagement and satisfaction.
"We are delighted to be listed among the best places to work in insurance," said Michael Fann, president/CEO of Public Entity Partners. "We take our commitment to our employees very seriously. We strive to create a culture that empowers and enables our team to serve our members at the highest possible level, and make a difference in the lives of their employees and the citizens they serve."
The insurance industry's leading employers are identified through a two-part assessment, which includes a questionnaire completed by the employer about company policies, practices and demographics, along with a confidential employee survey on engagement and satisfaction.
The official list will be published in the November issue of Business Insurance and online at businessinsurance.com.
For more information on Public Entity Partners, please visit our website.