PEP's Exec. VP Receives NLC Service Award
Author | Heather Sturtz
11/2/2023 6:10 am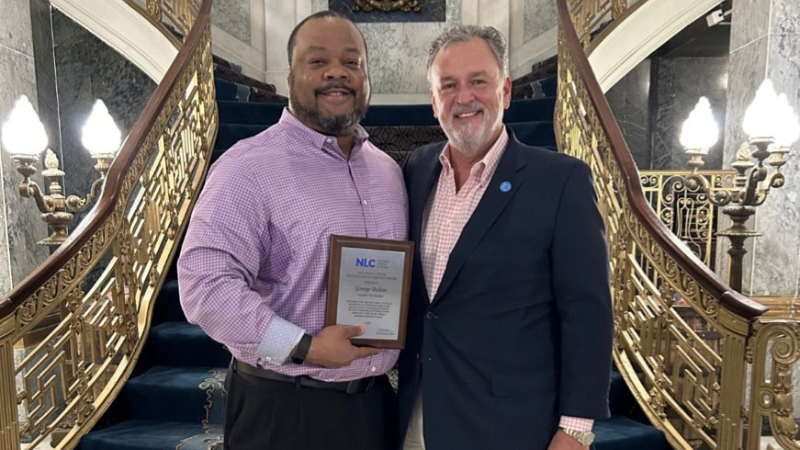 The National League of Cities (NLC) bestows its John G. Stutz Award on people who have served 25 years or more on the staff of a state municipal league, state league risk pool, or at NLC. The award is named in honor of John Stutz, who convened representatives of 10 state municipal leagues for the first meeting of what was to become the American Municipal Association and, subsequently, the NLC.
Public Entity Partners' Executive Vice President George Dalton received the honor this year. Since 1998, Dalton has served in several positions at PEP. He started his career as a Loss Control Consultant, working in the field with our membership, assisting them to ensure they were implementing best practices for risk management, and recommending modifications to mitigate losses. He was later promoted to Assistant Director of Loss Control, then Director of this department. In 2020, he was named Executive Vice President, where he manages several departments that serve PEP's membership directly.
"It is an honor to have served Public Entity Partners and Tennessee public entities for the past 25 years," Dalton said. "It is a pleasure to work with the team at PEP and, ultimately, with municipalities across the state. I look forward to several more years of service."
PEP congratulates George Dalton and the excellence he represents every day.