Police Scholarship Recipients Announced
Author | Heather Hughes
10/1/2021 9:00 am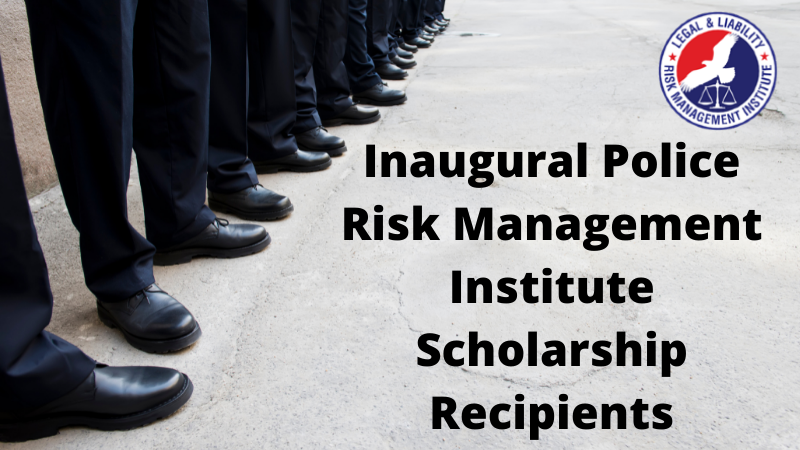 Public Entity (PE) Partners announced its inaugural Police Risk Management Institute Scholarship in August, which provides a reimbursement for police officers who attend the Law Enforcement Liability Risk Management Conference. This conference offers training and expert services for law enforcement, jails and corrections employees, insurance pools, risk managers, and attorneys in the areas of legal and liability risk management. The 2021 conference will be held in Franklin this month.
The inaugural scholarship recipients are:
Scholarship Recipients
Captain John Kelly, Oak Ridge Police Department
Chief Kiplan Kelsey, Hohenwald Police Department
Chief Larry Lindsey, Covington Police Department
Chief Jeremy Myers, Tazewell Police Department
Chief Randall Phillips, Jr., Dunlap Police Department
Chief Tim Ward, Greeneville Police Department
Chief Ricky Watson, Paris Police Department
Chief David Webb, Somerville Police Department
Chief William Womack, Woodbury Police Department
"It is very important during these challenging times to support law enforcement," said George Dalton, vice president of risk services with Public Entity Partners. "As an active partner with the Tennessee Association of Chiefs of Police, we often provide speakers at their training meetings. Training is a critical component of ensuing that we provide officers with the tools and decision-making skills they need as they serve the public."
Each scholarship recipient will also be eligible to receive 20 hours of POST credit for their attendance at the conference.
All too often, our budget dictates that our training dollars are more beneficially spent to train our officers, rather than on risk management issues," said scholarship recipient Ricky Watson, chief of police for the City of Paris. "As a new police chief, this scholarship will allow me to understand more clearly the legal and liability risk management functions of my job without shifting budget allocations away from their training."
For more information on the Public Entity Partners grant and scholarship programs please click HERE.