Risk Management and Workers' Compensation Training
Author | Heather Sturtz
10/5/2023 6:20 am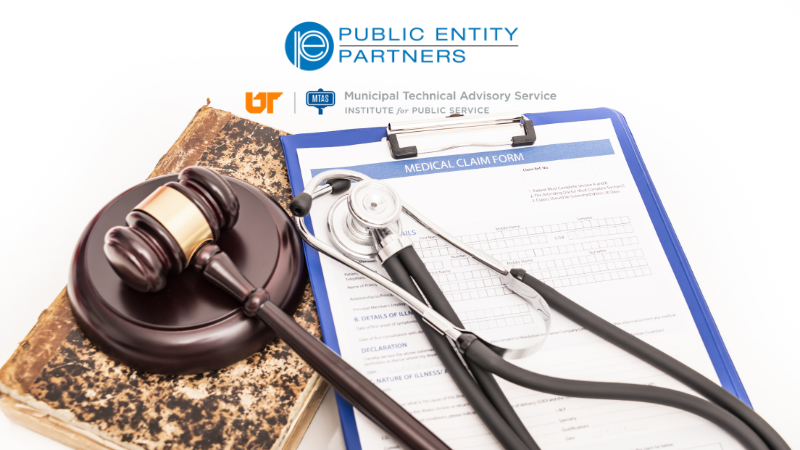 Identifying, managing and mitigating risk is everyone's responsibility. When these are effectively implemented and regularly applied, they can save your organization money.
Public Entity Partners and MTAS (Municipal Technical Advisory Service) joined together to present a special virtual educational series on risk management for our members. This four-part series, led by Sarah Curtis, PE Partners' loss control training consultant, educates participants about the most common risk exposures faced by public entities and how they can utilize best practices to minimize risk for their organizations.
The final installment of the series, Workers' Compensation: Protecting Your Employees and Your Operations, is scheduled for Nov. 2. Considering the risks associated with the numerous jobs it takes to run a public entity, most employers will experience work-related injuries at some point. While employee safety and the mitigation of these risks should be of top concern, it is also important to have a plan in place should a work-related injury occur.
This session will provide you with steps to properly manage your workers' compensation claims and ensure the best possible outcomes for your injured employee and organization. Additional resources will be shared with participants to assist in navigating the workers' compensation claims process.
"PE Partners is pleased to offer this opportunity to reach municipalities and further their knowledge in workers' compensation best practices," Curtis said. "We are also proud to partner with MTAS in an effort to reach as many city employees as possible."
For more information about this training opportunity, please visit https://www.mtas.tennessee.edu/training-calendar.
Should you have questions about registering, please contact mtas_training@tennessee.edu