TnPRIMA Scholarships Assist Training Members
Author | Callie Westerfield, Director of Member Services
11/10/2022 12:50 pm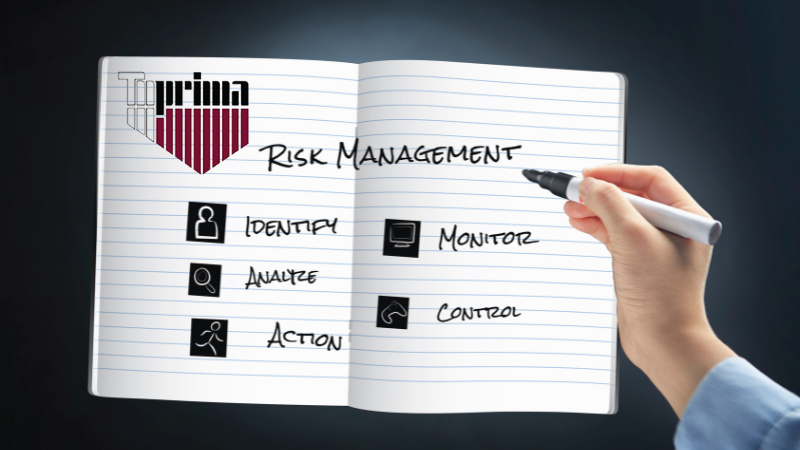 The best loss is the loss that never happens. Proper training is a key step in preventing losses from occurring.
Public Entity Partners provides members with resources for training and continuing education through several different platforms. From in-person training to our DVD library and online Local Government Risk Academy, there is a training solution for every need.
Another way PE Partners supports training for members is through scholarships. Scholarships are available throughout the year for the National Public Risk Management (PRIMA) conference, PRIMA Institute and TnPRIMA conference. While all forms of training are important and valuable, attending conferences offers opportunities for discussion, sharing of ideas and brainstorming, as well as networking with your peer group, which is essential to the world of public risk management.
This year, nine members received either a full or partial scholarship to the TnPRIMA conference. Three of those recipients were Andrew Patton, human resources director for the City of La Vergne; Trisha Rorabaugh, benefits and risk management coordinator for the City of Spring Hill; and Ashlee Fugate, human resources generalist for the City of Fayetteville.
"As a new member of the public sector environment, I wanted to take my years in the private sector and find ways to include that experience in my adaptations for process and policy changes at the City of La Vergne," Patton said. "Part of that process for me is gaining as much new information and learning as possible. The PRIMA Institute and TnPRIMA Conference played two very important roles in helping me strengthen the risk and safety culture for all employees of the city."
Rorabaugh said she applied for the scholarship "because I need to learn a considerable amount to deliver the best service and support to my employees. It is imperative that I have the most up-to-date knowledge of laws and trends so that the city's workforce is taken care of in the best possible way. This opportunity was just too important to pass up."
Fugate recognized the importance of networking, which was one of the reasons she applied for the scholarship.
"Being new to the human resources and risk management field, and to working in the public sector, I knew that this conference would be beneficial for me," she said. "As someone who always seeks to learn more and be more effective in my role, I knew I needed the chance to attend. Not only would the conference speakers and learning sessions focus on aspects of risk management, the conference itself would also give me an opportunity to network and make connections with those in the field — people who hold roles similar to mine along with the people I work with at Public Entity Partners."
Congratulations to all the TnPRIMA scholarship winners:
· Jennifer Benjamin, risk management & safety coordinator — Town of Collierville
· Darby Bushey, risk manager — City of Pigeon Forge
· Ashlee Fugate, human resources generalist — City of Fayetteville
· David Graves, safety & risk manager — City of Maryville
· Kristen Hodgson, legal & risk management secretary — City of Kingsport
· Andrew Patton, director of human resources — City of La Vergne
· Trisha Rorabaugh, benefits and risk management coordinator — City of Spring Hill
· Randolph Wilkerson, director of employee services — City of Murfreesboro
· Barbara Wyrick, human resources/payroll clerk — City of Paris
Whether you prefer in-person or online training, it's important to continually strive to learn new skills and stay up-to-speed on industry standards.
For more information on PE Partners' Training Program or Grants & Scholarships Program, please visit pepartners.org.