Billy P. the Amputee Keynote at 2021 Symposium
Author | Heather Hughes
5/5/2021 6:00 pm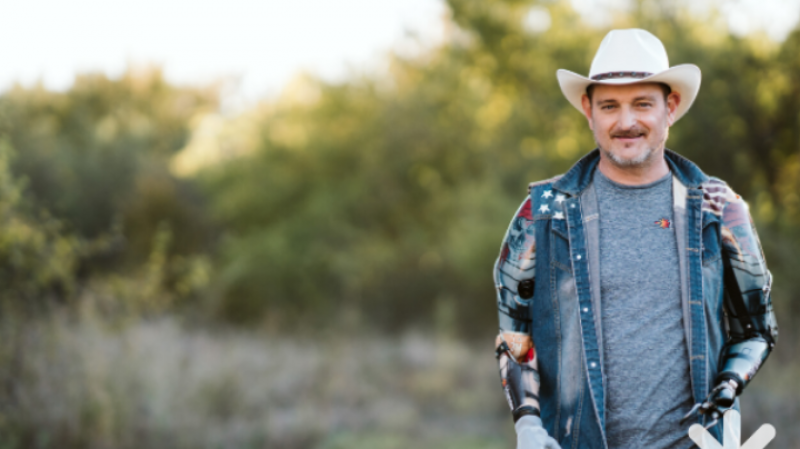 Billy P. the Amputee to Highlight Workplace Safety at 2021 Risk & Insurance Symposium
As self-proclaimed "Billy P. the Amputee" puts it, "Ignoring workplace safety can change your life in an instant."
In the spring of 2007, welder Billy Parker lost both his arms while cleaning out a drywall shredder that was still running.
Although he experienced a catastrophic injury, Billy knows he's lucky to be alive. Data from the Occupational Safety and Health Administration reveals that, in 2019, an average of more than 100 employees per week in the U.S., or 20 employees per workday, were victims of fatal workplace accidents.
"I feel like if I can somehow put a dent in that, it's my obligation to do it," Parker said.
Attendees of Public Entity Partners' 2021 Risk & Insurance Symposium will have the opportunity to hear Billy's entire story, and learn how he is taking his message of workplace safety around the country to help prevent another accident like his from occurring.
Billy's message is not just about loss, though. With his can-do attitude, he has proven that amputees can have a full life. Through his work with other amputees, Billy began putting videos on YouTube to show them that, although it may take a little more work, their loss does not automatically result in a lower quality of life or limit their ability to perform everyday tasks.
Billy will serve as the keynote speaker on Thursday at the 2021 Risk & Insurance Symposium, which will be held August 25th – 27th, at the Cool Springs Marriott in Franklin. Click here to register for the 2021 Symposium. For more information, please contact Heather Hughes at hhughes@pepartners.org, or call 615-371-0049.