Dresden Fire Department Wins PEP Award
Author | Heather Hughes
9/7/2022 1:00 pm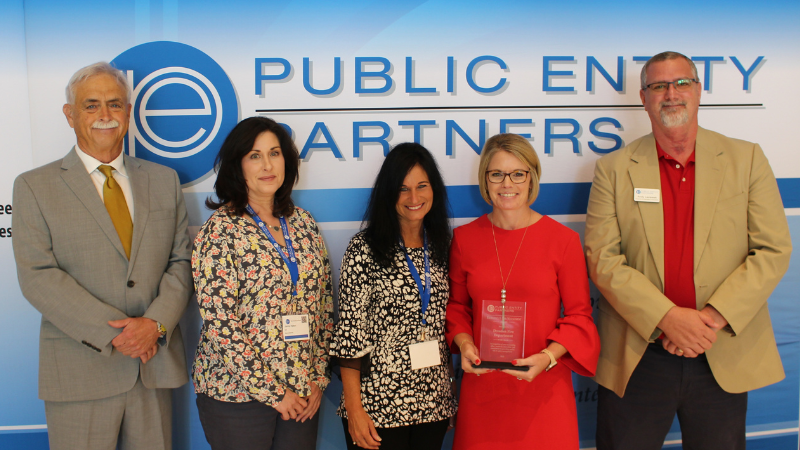 In late 2021, the City of Dresden experienced a disastrous weather event. One of the worst tornado outbreaks ever recorded in the U.S. occurred between the evening hours of December 10th and the morning hours of December 11th in the Midwest, Ohio Valley and Tennessee Valley. During this outbreak, an EF-3 tornado struck parts of northwest Tennessee, devastating areas of Weakley County, including Dresden, before moving north into Kentucky.
As the storm approached, ensuring that the Dresden Fire Department would be able to respond to citizens in the aftermath was the top priority for Chief Paul Hutcherson and his staff.
"About 45 minutes prior to the storm hitting our community, we made the decision to pre-stage our equipment at various locations throughout the town," said Chief Hutcherson. "I knew we wouldn't be able to serve our citizens as well if all of our equipment was at the fire hall. We were very concerned about being able to respond, and didn't want our equipment trapped in the station or destroyed if the tornado hit us directly."
The tornado left a miles-long trail of damage and debris. Many buildings in Dresden were lost and 100 residents were displaced.
In the wake of the storm, members of the public works, police and fire departments all responded to calls.
"We responded to structural building collapses, along with every emergency call dispatched to us by Weakley County E-911, but we also feared that some members of the public might have been injured and could not call 911," Chief Hutcherson said. "Our incident command went to each damaged house to try to assist. Our community was also served by other county departments that responded under mutual aid."
Thankfully, the town suffered no loss of life.
"We can replace structures, but we can't replace a person," Chief Hutcherson said.
Dresden lost their city hall, fire department and police department, but most of their firefighting equipment was spared because of the way it was staged ahead of the storm. By practicing the risk management technique of separation or segregation of exposures, it allowed them to serve the community, even in the face of such devastation.
Governmental risk management is about the protection of citizens and public property. The important steps taken by the Dresden Fire Department serve as a great example of excellence in risk management to reduce the loss of public assets and protect a community during a catastrophic event.
The City of Dresden is presented with the Excellence in Risk Management Award for its forethought and response in the wake of the December 2021 tornado.