Emergency Vehicle Driving Simulator at Symposium
Author | Heather Hughes
7/7/2021 8:00 am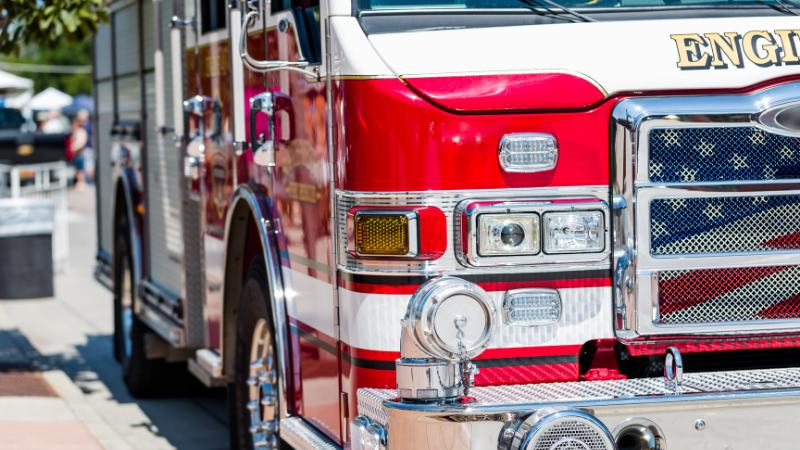 This year's Risk and Insurance Symposium, to be held Aug. 25 - 27 at the Cool Springs Marriott, will feature a breakout session entitled "Firefighting Liability and Risk Management." Led by Jason Sparks and Jeff Elliott from the Tennessee Fire and Codes Academy, this session will provide those in attendance the opportunity to participate in a demonstration of the Academy's emergency vehicle driving simulator.
The simulator creates real-world experiences that allow first responders to hone their skills in challenging situations, including safely navigating intersections. The realistic simulations range from basic operations to more advanced, scenario-based tactical training in a variety of vehicles, and can mimic all types of weather, traffic scenarios and pedestrian interference.
Unlike traditional driver safety courses that emphasize skill, law and knowledge, the simulator empowers drivers to review their attitudes and find new ways to break habits without the logistical, legal and moral ramifications that would be attached to a mistake made in real life.
"This simulator has travelled across Tennessee training firefighters on the dangers of maneuvering firefighting vehicles," said Chester Darden, assistant director of loss control at Public Entity Partners. "We felt it was important to bring this to the Risk and Insurance Symposium to show our members its availability and allow them to see the benefits of driver training for firefighters."
Symposium participants can sign up for a 15 - 20-minute demonstration on Thursday, Aug. 26. The simulator will show participants one of the interactive tools available to prevent automobile accidents and raise awareness of the dangers of distracted driving.
The typical length of the class, including the classroom component, is 8 hours, which exceeds the standards for the Vanessa K. Free training required under state law.
For more information on the 2021 Risk and Insurance Symposium or to register, CLICK HERE.
If you have questions or need assistance registering, please contact Heather Hughes at hhughes@pepartners.org or 615-371-0049.