Partnering for Success January Webinar
Author | Heather Hughes
12/9/2022 7:20 am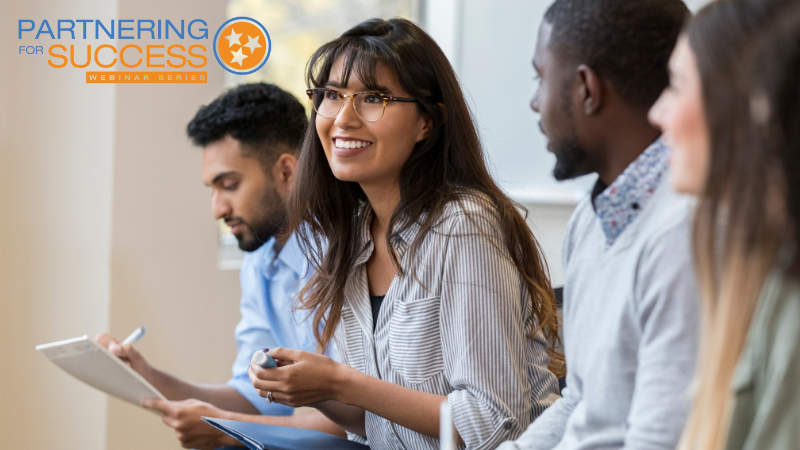 Employment-related matters continue to represent a large area of claims among Public Entity Partners' members. Ranging from allegations of harassment, discrimination, retaliation and hostile workplaces, these claims affect the morale of an organization, while also costing time and money. That's why PE Partners is hosting "Engaging Employees through Performance Management," a one-hour webinar designed to review effective performance management.
Scheduled for January 25th at 1 p.m. CST/2 p.m. EST, the webinar will be led by Sarah Curtis, loss control training consultant for PE Partners. Sarah is responsible for designing, developing and implementing membership training, all aimed at reducing members' losses.
There is a correlation between employee engagement and increased employee productivity, fewer safety-related accidents, reduced turnover and improved customer satisfaction. This webinar will focus on the performance management process, an often-overlooked tool that many supervisors find to be challenging. Sarah will break this process down into simple, easy-to-follow steps. These steps will help create an engaged, productive and efficient team by providing feedback that addresses areas for opportunity and growth, rather than focusing on weaknesses and mistakes.
To register for the webinar, please CLICK HERE or visit the PE Partners website at pepartners.org. For additional information, contact Heather Hughes, communications and research specialist, at Hhughes@PEPartners.org or by calling 615.371.6006.