Darden Named Director of Loss Control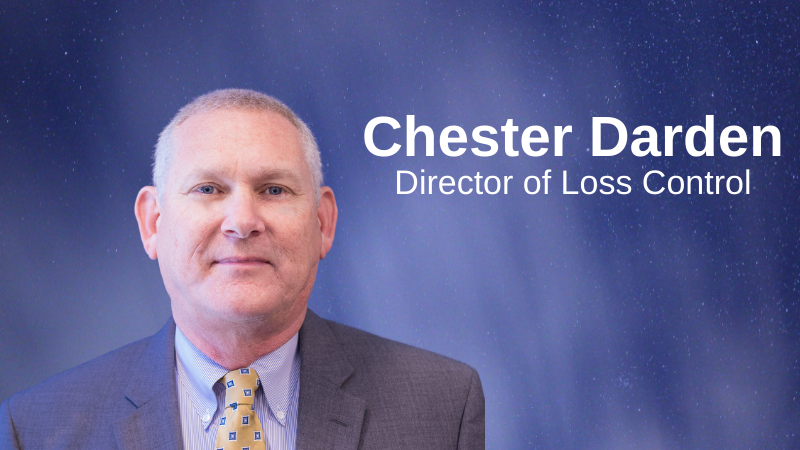 PE Partners Names Chester Darden as Director of Loss Control
Chester Darden has been named director of loss control for Public Entity Partners. The loss control department serves PE Partners members by providing best practice recommendations to reduce work-related injuries, lower liability exposures, protect public property and facilities, and help facilitate our training, grant and scholarship programs.
Chester began his career with the Tennessee Department of Transportation before joining the City of Hohenwald as City Recorder, where he worked with every department of the city. He joined PE Partners in November of 2006 as a casualty loss control consultant, and most recently served as the assistant director of loss control.
The loss control team conducts over 500 surveys annually, working one-on-one with members to review policies and procedures, visit worksites and make risk management recommendations. The team also administers the grant and scholarship programs, through which more than $500,000 is invested annually in member safety equipment, driver training and property conservation.
PE Partners' loss control training program serves thousands of Tennessee's municipal employees through online training, in-person training facilitated by our loss control staff and an expansive DVD library.
"It is an honor to serve PE Partners in this new role," Chester said. "I look forward to working toward making a difference in the risk management efforts of our members, and continuing our loss control team's legacy of providing top-notch programs and services."
Chester and his wife, Andrea, live in Spring Hill, where they are both active in their community and church. Chester has served on committees for the City of Spring Hill, including the economic development committee and library board. He frequently speaks about law enforcement liability exposures, work zone safety, risk essentials, human resources topics, leadership and supervisory skills.
"Chester has been an integral part of our loss control team for many years," said George Dalton, vice president of risk services for PE Partners. "His experience working in local government, along with his nearly 15 years of service as our Middle Tennessee loss control consultant, have prepared him well for moving into this leadership position within our organization."
Public Entity Partners' mission is to partner with Tennessee governmental entities in providing effective risk management products and services with a commitment to member best interests. Please visit our website at www.PEpartners.org for more information.