Organization Restructuring Approved by Board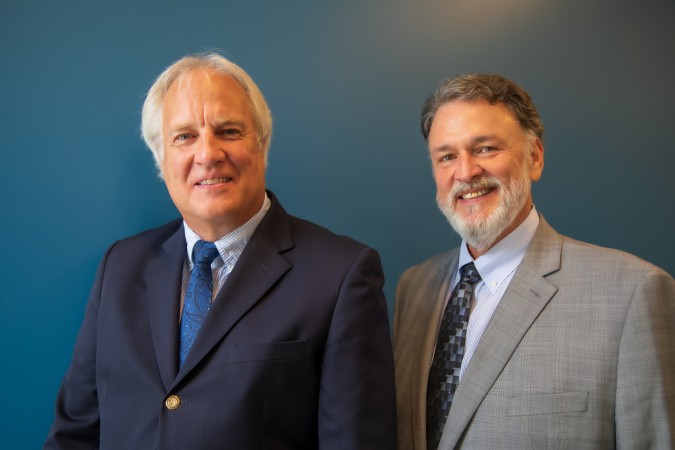 Organizational Restructuring Approved by PE Partners' Board of Directors
During a recent meeting, PE Partners' Board of Directors approved a restructuring of our organization that will allow us to better serve our members. Jon Calvin, director of underwriting, and Michael G. Fann, director of loss control, were both selected to serve as vice presidents of PE Partners, with each leading a group of departments best suited to his unique skill set.
Jon Calvin joined the Public Entity Partners underwriting department in June 2010. He has been instrumental in shaping the coverages we offer to members and tailoring our programs to the evolving exposures of Tennessee's local governments. While serving in this role, Jon has created the PE Partners Privacy & Network Liability coverage program, including the recent Cyber Extension that covers ransomwares, social engineering and data restoration expenses. He also developed the Employment Practices Liability program, and coverages for punitive damages, class action lawsuits and more.
In addition to writing coverage documents, serving on the reinsurance committee and working with actuaries to ensure the accuracy of our premiums, Jon designed and programmed a new underwriting system, led the department to go paperless, and launched electronic applications and policy documents, all while focusing his team on service to our members.
Jon is quick to remind his staff that we should always look for ways to partner with members and understand their unique challenges. In his new role, Jon will lead the underwriting, administrative services and information technology departments as vice precident of underwriting and internal services.
Michael Fann began his career with Public Entity Partners in 1986 as a loss control consultant. If you have spent any time with Michael, you know that he is passionate about risk management and local government. He has been a staunch advocate of the loss control training program, helped to champion the grant and scholarship programs offered by PE Partners, and worked to mentor numerous risk managers across the state.
In his 26 years as director of loss control, Michael has shaped the risk control survey program, a key way that PE Partners works to increase awareness of best practices and recommendations aimed at keeping local government employees safe, safeguarding public resources and protecting citizens. In addition, the department has received national awards for its property conservation program, and is continually called on for training and educational events across the state and nation.
In his new role, Michael will lead the loss control, communications and research, and member services departments as vice president of risk services.
Numerous changes have occurred within our organization in 2020, and we are excited for the fresh perspective they bring. Our goal is to provide our members with the very best products and services with absolute integrity and professionalism. We devote each day to ensuring our members have the resources they need to reduce their risk exposures through solid operational practices — and constantly work to help them achieve their own goals.