PEP Celebrates 43rd Anniversary
Author | Heather Hughes
11/10/2022 12:50 pm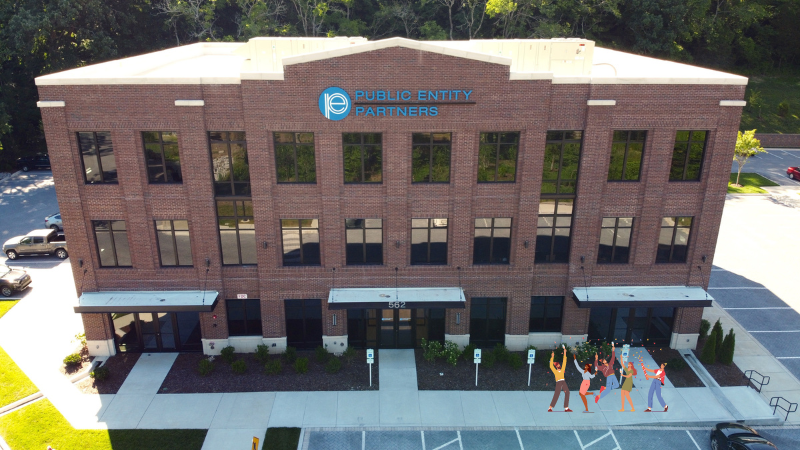 In October 1979, the City of Hendersonville and the City of Athens entered into an interlocal agreement to cooperatively manage their claims exposures and costs, which created the entity that today is known as Public Entity Partners (PEP). Our organization was one of the first statewide municipal liability pools established in the nation. Forty-three years later, Public Entity Partners works with more than 500 members representing more than 90% of non-self-insured Tennessee municipalities.
Over the course of the past four decades, PEP has achieved many milestones. Two years after becoming a legal entity, we began offering workers' compensation coverage to our members. Since then, PEP's line of insurance program has grown to include liability coverages, workers' compensation coverages, and property and crime coverages — a program that allows our members to fully utilize the benefits of governmental pooling.
In 1996, PEP introduced its dividend program. Each year, PEP's Board of Directors conducts a financial evaluation of our organization to determine the feasibility of declaring a dividend. Any monies in excess of potential maximum losses are returned to the membership. While this number varies from year to year, the program has returned more than $140 million to qualifying members since it was launched.
In 1997, PEP launched its first grant, the Safety Partners Matching Grant. Over the years, this program has expanded into PEP's Grants & Scholarships Program, which today offers three grants and five scholarships on an annual basis. This program provides financial assistance to help members purchase essential safety and loss prevention items, as well as increase their knowledge of risk management and loss control techniques.
In 2007, PEP established a comprehensive set of loss control self-assessment checklists for workers' compensation, liability and property, allowing members to take charge of their risk management efforts to keep claims at a minimum. In 2012, PEP launched an online portal and claims metrics dashboard, and in 2013 made online claims filing available to members for all lines of coverage.
Local Government Risk Academy online training was made available to members in 2014, and PEP offered its first annual Risk & Insurance Symposium in 2016. PEP's training resources and opportunities for members have continued to expand in recent years with the addition of EHS and HR toolkits and our annual Partnering for Success Webinar Series.
All of these benefits have evolved as a result of two cities coming together at a time when numerous Tennessee municipalities were abandoned by the commercial insurance industry, and could not obtain coverage for critical services such as police and fire.
In 2020, our Board of Directors met with PEP leadership to establish a new strategic plan for our organization. This plan expanded transparency, created strategic initiatives and goals, and established the new Vision, Mission and Values that our members have come to appreciate. In December of 2022, our Board of Directors will meet again to review and update our strategic plan. As we continue to move forward, there will be new initiatives and new goals that align with the vision of our organization. Over the years, PEP has become a partner that our members can rely on, and we look forward to many more years of serving you.