PEP's Second Annual Intern Program
Author | Heather Hughes
6/9/2022 8:00 am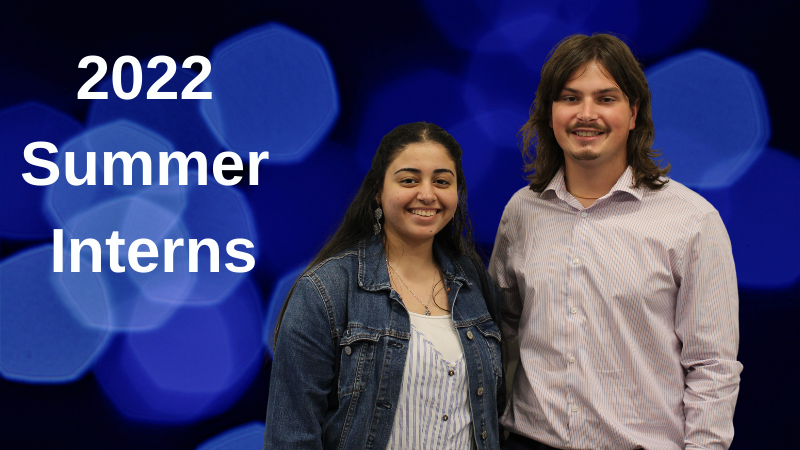 PEP's Second Annual Intern Program
Public Entity Partners has launched its second annual summer internship program, which is aimed at sharing local government and pooling knowledge with risk management and insurance students.
The in-depth internship program follows the underwriting process from exposure collection to rating and underwriting. Interns will also learn more about local government by working with PE Partners' loss control, member services and communications departments through special projects, meetings and member visits.
Monica Hanna and Brandon Hennessee were selected for the 2022 program. A native of Cairo, Egypt, Monica moved to the United States with her family in 2018. She began her college education at Nashville State Community College, then transferred to Middle Tennessee State University (MTSU) to study business administration and risk management. She has experience working in the hospitality and customer service industry.
"In my previous role in food and beverage at a Nashville hotel, I learned the value of having each department conduct cross-training for employees and work together to ensure we were meeting the goals of our customers," Monica said. "From day one, Public Entity Partners has stressed the importance of having a heart for service to members and the team. I am very excited to learn more about the services that local governments provide and how that impacts the citizens of our state."
Brandon hails from McMinnville, Tennessee, and is a student at MTSU studying business administration. Outside of work and school, Brandon can often be found on the golf course, traveling back home to spend time with his family or participating in events with his fraternity, Alpha Tau Omega. He is scheduled to graduate in May 2023.
"This internship is a valuable opportunity," Brandon said. "It is great to be able to sit in meetings with PE Partners' staff members to see how the principles I have been learning in school are implemented in the professional world."