City of Calhoun and Community Involvement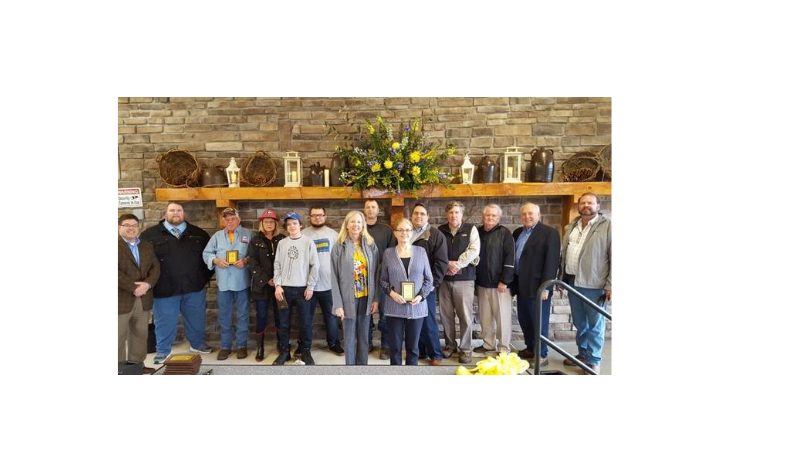 City of Calhoun and Community Involvement
Tennessee has been known as the Volunteer State since the War of 1812, and the City of Calhoun continues to carry on that tradition, with many jobs and tasks taken on by non-paid personnel, including volunteer firefighters, police, coaches — and even the city manager. This "can-do" spirit is further illustrated in Calhoun's volunteer efforts to help build and improve the community.
Over the past year, through many hours of volunteer help and with contributions from local businesses, the City of Calhoun completed construction of a beautiful pavilion as part of their Hiwassee Meadowland Park. This stacked stone and wooden beam structure has already housed popular community events. When you see it in person, it is hard to believe this was accomplished with small grants, no city funds, and lots of sweat equity by residents and local businesses.
City Manager Joe Bryan, who wrote the initial grant application for the pavilion kit, shared the following about the impact of volunteerism in the Calhoun community:
"We couldn't have done it without community volunteers and donations. We have around 450 residents within the City of Calhoun and our budget is tight. We wanted to bring emphasis back to the park as a community gathering place. The old pavilion had been built in 1986, and it was dangerous and close to collapsing. Former Mayor John Walker served as project manager and solicited all the local contributions. People throughout the community volunteered their time on this project."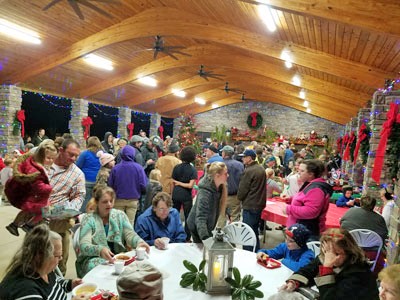 It wasn't just individuals who volunteered, either. Skilled work was provided through the generous support of contractor Pen Gulf, Inc. They used their expertise and knowledge to train the volunteers and worked alongside them, and also provided necessary personal protective gear.
"The contractor followed their safety protocols and helped us ensure that all volunteers worked in a safe manner," Bryan said. "When we had people on site, we had to determine what jobs were okay for volunteers to do and what needed someone with more experience. And we had to make sure everyone had the needed protective gear for their assigned tasks."
The new pavilion has helped to relaunch local events that have not been celebrated in 25 years or more. Christmas at the Park was a huge success in December, bringing nearly 350 people to the park in a town of only 450 citizens. The Rivertown Festival was also a hit, and the city is now working on adding a catering kitchen that will generate even more interest and use. The city recognizes that improved facilities will expand the demand for use by third parties, in addition to use by the city, and has worked to develop proper facility use agreements to protect the city.
"Local industry, citizens and businesses came together to help us get this project to completion," Bryan says. "We literally built the pavilion at no expense to the city."
This project demonstrates how much can be accomplished with the use of volunteers, shows the proper ways to enlist their help, and illustrates how to best utilize public facilities. Calhoun not only provided a spectacular gathering site for their community, they also used trained volunteers and instituted procedures for facility use. Both of these measures protect the resources of the city.
If you would like to review your entity's exposure in these areas, please review the Use of Volunteer Loss Control Guideline available on the PE Partners portal or reach out to your regional casualty loss control consultant.