2022-2023 Rates, Coverages and Dividends
Author | Heather Hughes
3/3/2022 7:00 am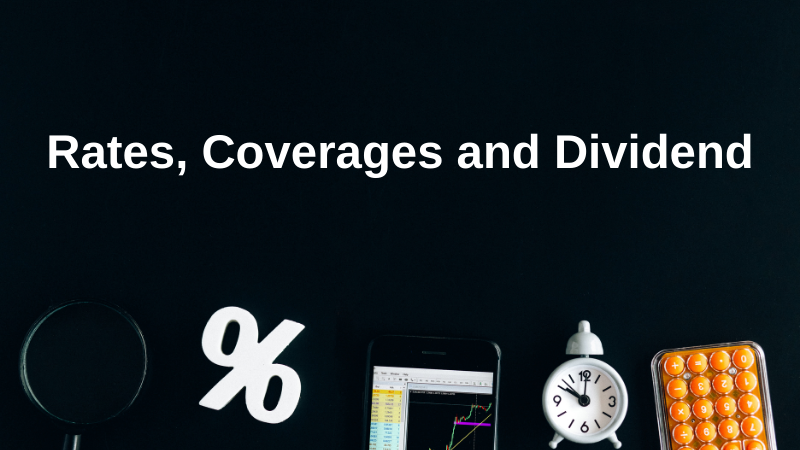 2022-2023 Rates, Coverages and Dividend
Public Entity Partners' Board of Directors met in February to determine rates, coverage changes and dividends for the upcoming policy year.
Rates
The board approved the following changes for base rates for policies renewing during the 2022 - 2023 policy year, beginning July 1, 2022.
| | |
| --- | --- |
| LINE OF BUSINESS | 2022/2023 PROPOSED %CHANGE |
| | |
| WORKERS' COMPENSATION | -9.50% |
| | |
| PROPERTY | NO CHANGE |
| | |
| LIABILITY | |
| GENERAL LIABILITY | -6.00% |
| ERRORS & OMMISSIONS | NO CHANGE |
| LAW ENFORCEMENT | +7.50% |
| AUTO LIABILITY | NO CHANGE |
| AUTO PHYSICAL DAMAGE | NO CHANGE |
| COMBINED LIABILITY | NO CHANGE |
| | |
| COMBINED ALL FUNDS | -3.7% |
Please keep in mind that changes to your entity's individual exposures and losses will also impact premiums. Examples include: changes in your building values, overall payroll, services provided and your entity's loss history.
Coverage
The Board of Directors also approved two changes to the conditions that apply to all liability, property and workers' compensation policies.
The time period for cancellation for non-payment has been extended from ten (10) days to twenty (20) days. In addition, Dispute Resolution condition has been amended to clarify the time period allowed to select arbitrators, and to allow arbitration prior to a claim being denied by either the member or Public Entity Partners.
Dividend
One benefit of Public Entity Partners membership is the return of excess dividends to members. Over the past five years, Public Entity Partners has returned $48 million, including the Emergency Relief Dividend during 2020.
When our members out-perform actuarial projections, our board considers a dividend to be returned directly to members in the form of a dividend credit applied to the renewal invoices of qualifying members. While base rates impact premiums based on anticipated losses, dividends are determined by past performance.
For the 2021-2022 fund year, Public Entity Partners' board of directors has declared an $8 million dividend. During the month of March, members will receive a breakdown of the credit they are eligible to receive.
The dividend program is just one of the many ways that Public Entity Partners works to be good stewards of the taxpayer dollars that are entrusted to us, and to return those dollars to Tennessee local governments when we are able. We work hard every day to make a difference in the lives of Tennessee public entity employees and the citizens they serve.
Should you have any questions about rates, coverages or dividends, please contact your underwriter.