Property Conservation Grant
Author | Heather Sturtz
9/14/2023 7:00 am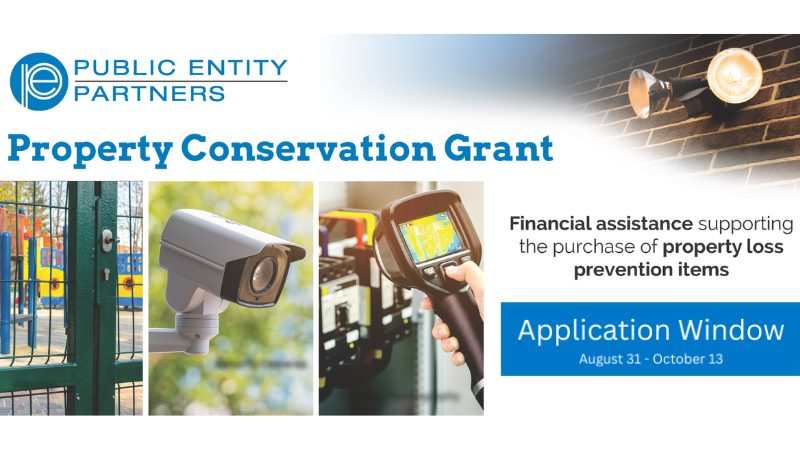 Public Entity Partners members know that, as stewards of public tax dollars, you are tasked with protecting and preserving public facilities. To help members in this endeavor, PEP offers the Property Conservation Grant.
This grant provides funding for the purchase of property loss prevention and control items such as lightning protection systems, security fencing, cameras, infrared thermography, sprinkler head cages, computer networking security technologies and more.
To be eligible to receive this grant, your organization must carry its property insurance with PEP. To learn more about this opportunity, CLICK HERE. Applications are available Aug. 31-Oct. 12. Please contact Tahtia Mitchell with any questions at TMitchell@PEpartners.org.