Only Three Weeks Until Symposium!
Author | Heather Hughes
8/2/2021 2:00 pm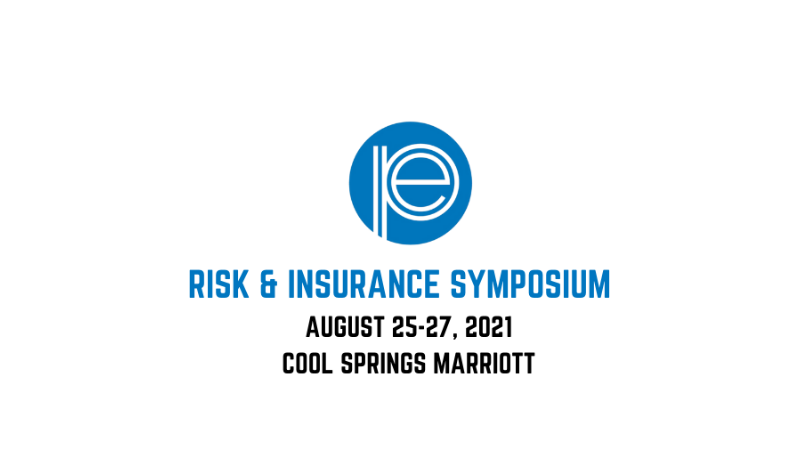 The 2021 Risk and Insurance Symposium is only three weeks away! We are excited to hold this year's event at the Franklin Marriott Cool Springs on Aug. 25 - 27. There is still time to register for this free event, which is open to all Public Entity Partners members and local agents.
This year's event is offering timely and informative sessions, such as:
Addressing Risk Management Issues in Public Transportation

Behavioral Health and Public Safety

Case Studies in Human Resources

Cyber Coverage

Cyber Security Pitfalls for Public Entities

Employees' First Amendment Rights and Employment Actions

Firefighting Liability and Risk Management

In Pursuit: Safe Driving Practices

Police Excessive Use of Force and the Impact of Duty to Intervene Policies

Social Media: What Your Employees Need to Know

When Ransomware Affects Your Organization

Winning the FMLA Race

Workers' Compensation Overview

Workplace Safety
Several of these sessions have been approved for Certified Municipal Finance Officer (CMFO) and Utility Commissioner continuing education credit hours. Click here to view the most current agenda with the credit hours listed for each session.
If you've been on the fence about attending, below is a list of risk management professionals who we believe will benefit from this training:
Anyone with safety responsibilities, interests or concerns

City attorneys

City managers / administrators

Finance directors

Fleet managers

Human resource employees

Mayors and elected officials

Supervisors with safety responsibilities

Safety, risk and HR managers

Training officers
In addition to the sessions listed above, there will be networking opportunities where you can share ideas and experiences with your peers. These include a social event on Wednesday evening at Mill Creek Brewing Company, as well as a reception on Thursday evening. Registration is required for the social event at Mill Creek Brewing Company.
Click here for more information about the 2021 Symposium, including registration, accommodations, and updates regarding the agenda and additional continuing education credit approvals. For further assistance, please contact Heather Hughes at hhughes@PEpartners.org or by calling 615-371-0049.