Message From the President - June 2020
Author | Charles DeMore
6/25/2020 4:00 pm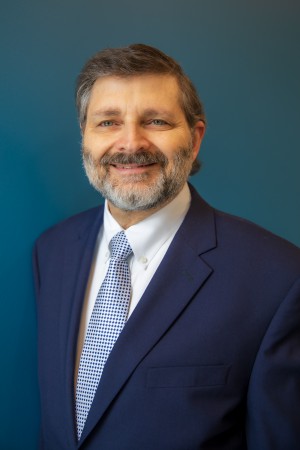 Message from the President — June 2020
As we continue to celebrate our 40th anniversary of partnering with local governments across Tennessee, we are humbled by the hard-working men and women who provide services to the citizens of the Volunteer state. On Friday, June 26, our Board of Directors met, working to craft the next 40 years of Public Entity Partners' service to our members. In this newsletter you will learn more about numerous programs and initiatives, shaped by the leadership of our board.
Public Entity Partners has a long-standing commitment to professionalism in local government. Risk management and professionalism truly go hand-in-hand. To date, 2020 has been an unforgettable year — from devastating tornadoes earlier in the year to a global pandemic, and, more recently, protests and civil unrest.
We recognize this is a difficult time in our nation and throughout the world. As an organization, we work extensively with Tennessee law enforcement. We support and cultivate professionalism in law enforcement, and the rule of law. Of equal importance is the fact that we also promote liberty, diversity and inclusion. We strive to let the core values of professionalism and respect serve as our guide during good and difficult times alike. Furthermore, as a risk sharing pool, there is an expectation that each member will promote professionalism and best practices. No doubt, across our state, there are numerous examples of excellence in local government.
This law enforcement program flyer provides additional information on how we support professionalism in law enforcement.
During our Board of Directors' meeting, a restructuring of our organization was approved to allow us to better serve our members. Jon Calvin, director of underwriting, and Michael G. Fann, director of loss control, were both selected to serve as vice presidents, with each leading a group of departments best suited to his unique skill set. While Jon and Michael have both served our organization for many years, we invite you to learn more about their contributions to Public Entity Partners and their commitment to each of our members.
In addition to the organizational restructuring, beginning on July 1, 2020, Celeste Taylor will be transitioning to the loss control department to fill the employment practices liability (EPL) consultant role. It is no secret that employment-related claims are a growing exposure area for local governments. As part of this focus on employment practices liability, our Board of Directors also approved HR Hero and Safety Hero Resources, produced by BLR, a division of Simplify Compliance LLC. These resources are designed to give members best-in-class solutions and time-saving tools for building human resource and safety programs.
Lastly, we invite you to read more about the health and safety measures that we are putting in place as part of our 2020 Risk & Insurance Symposium. We continue to move forward with our plans to hold the Symposium on Aug. 19 - 21 at the Franklin Marriott Cool Springs, and the safety of our members remains our highest priority during the continued COVID-19 pandemic.
As you can tell from this newsletter, Public Entity Partners is working hard to serve you.
Stay safe!

Charles DeMore