Property Conservation Grant Currently Open
Author | Heather Hughes
11/2/2021 8:00 am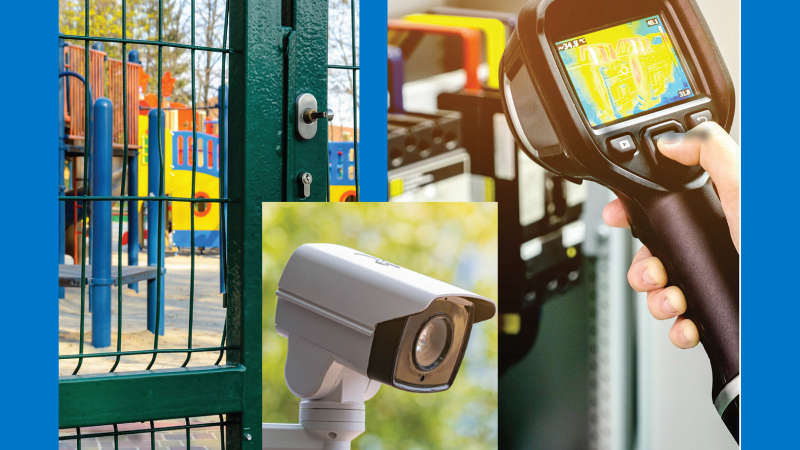 The Public Entity (PE) Partners Grants & Scholarships Program invests in training, education and equipment to keep our public entity employees safe and help safeguard public resources. The Property Conservation Grant provides financial assistance to purchase items designed to protect insured property from a variety of covered perils. It is a 50% matching grant with a maximum reimbursement based on your organization's classification matrix rating.
Some of the eligible equipment items this grant supports include:
Security cameras and fencing

Lightning attenuation systems

Protective steel bollards to reduce motor vehicle damage to facilities

Infrared thermography

Sprinkler head protective cages
Grant funds may also be used for:
Recommended loss prevention/control items identified by property conservation loss control surveys

Transformer oil and gas testing recommendations to electric utilities generated by a transformer oil or gas analysis (TOGA) program

Transformer oil and gas testing recommendations to electric utilities

to address deficiencies or maintenance recommendations generated by infrared thermography inspections
Also eligible are:
Computer network security hardening technologies or devices that are designed to protect computers, computer accessories or other cyber-related member-owned assets (first-party exposures) that can be damaged or stolen digitally
Your computer hardware, systems, network, and even some of the information contained therein are your property, and should be protected from theft, alteration/modification and destruction. In some situations, unauthorized access to your computer network could put your organization at risk for the cyber theft of first-party public funds. In addition, the theft, altercation/modification or destruction of digital "receivables" documents could even affect the funds that are due to the public entity, which could, in turn, negatively affect public finances.
This grant assists eligible members with purchasing cyber security products and services designed to protect the physical and digital computer network assets owned by the public entity. Examples of eligible products and services include:
Cyber risk management consulting services

Anti-virus computer security suite software/services

Penetration testing software/services

Patch management software/services

Data backup software/services

Employee cyber security training

Computer hardware/software designed to prevent unauthorized access to the computer network
The application must be completed no later than Nov. 19, 2021. Grants will be awarded on a first-come, first-served basis. Please click here to begin the application process.
For more information about PE Partners' Grants and Scholarships Program, please click here or contact:
Tahtia Mitchell
Grant & Scholarship Program
TMitchell@PEPartners.org
800.624.9698