2020 Risk & Insurance Symposium — Transition to Webinar Series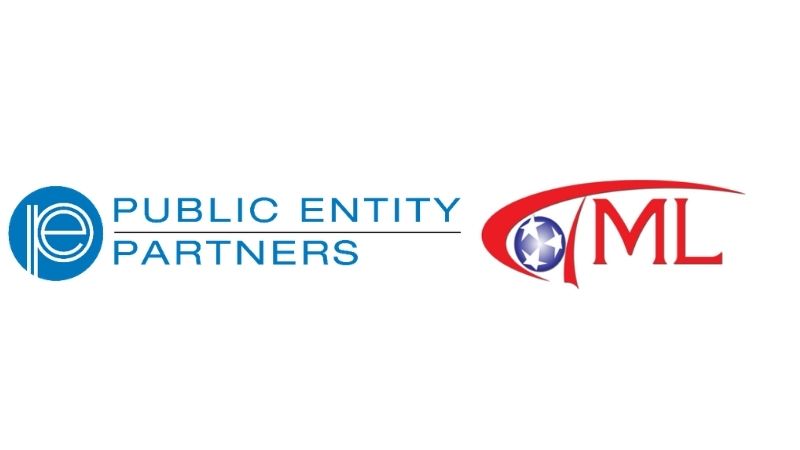 2020 Risk & Insurance Symposium — Transition to Webinar Series
Our team has worked hard to implement stringent social distancing measures for our 2020 Risk & Insurance Symposium, but unfortunately, the rising number of active COVID-19 cases across the state of Tennessee have forced us to cancel this year's event. In lieu of the Symposium, we will be launching a webinar series in conjunction with the Tennessee Municipal League (TML).
The two organizations are taking this opportunity to work together and provide educational content to members through the Partnering for Success webinar series. The webinars will begin in August and last through the end of September. Additional sessions may be added.
The webinars will be live and will include an opportunity for questions at the end of the presentations. Participants must register in advance, which may be done by clicking on the link provided below for each webinar.
The sessions have been approved by the Tennessee Comptroller's Office for utility commissioner credit. Individuals who attend a session and respond to the polling questions during the session will be eligible to receive this credit.
August 19, 2020 at 1:00pm – 2:30pm

Mauricio Velasquez

Diversity Today: Being More Inclusive Tomorrow, A Template for Looking at Risk
Current events demand risk managers to be more in tune with diversity and inclusion issues within their organization. Risk managers need to be able to anticipate and address emerging issues before risk levels reach dire proportions.

Have you taken time to evaluate how your organization looks at diversity and inclusion issues?

How does your entity anticipate these issues?

Is your organization responding by reacting to issues or are you proactively addressing diversity and inclusion?

During this engaging webinar, a template for addressing these issues will be presented and discussed. This session will also cover unconscious biases and uncovering your blind spots. Mauricio Velasquez is a nationally recognized speaker and author serving as a diversity and inclusion strategist, consultant, and trainer. He speaks frequently on topics like respectful workplaces, employee engagement / trust, unconscious bias, and diversity and inclusion. Mauricio believes that if you respect all differences in your workplace, your people feel valued and respected, leading to higher engagement and performance.
---


September 2, 2020 at 1:00pm-2pm

Abbie Hudgins, Administrator, Tennessee Bureau of Workers' Compensation
Bureau of Workers Compensation Update
This session will give an update from the Bureau of Workers' Compensation including the impacts of telehealth on workers' compensation. During the COVID-19 pandemic rules regarding telehealth visits have been temporarily suspended. The Bureau of Workers' Compensation has an established Telehealth Working Group to further evaluate the impacts this new technology could have on improving injured employee's access to care and speed of medical care for certain work-related injuries.

Abbie Hudgins is the Administrator of the State of Tennessee's Bureau of Workers' Compensation. The Bureau includes the state of Worekrs' Compensation Claims, Appeals Board, Mediation Program, Ombudsman Program, Uninsured Employer's Fund, the Drug Free Workplace Program, and several other worker injury related programs.

Prior to leading the Bureau, Abbie served as risk manager for the Nashville and Davidson County Metropolitan Government and a risk and benefits manager for the City of Knoxville.
---


September 16, 2020 at 1:00pm - 2:00pm

George Dalton, Public Entity Partners
Leadership and Police Civil Liability: Leading Through Challenging Times
Law enforcement leadership and command staff throughout the country are aware that a small percentage of officers are responsible for a disproportionate number of complaints or accidents. Sadly, this can negatively reflect on the department and the law enforcement profession. In light of the recent headlines on national protests, questions about biased policing, calls for increased police accountability, the goal of this training is to increase the awareness and understanding of critical risk management trends in law enforcement, and the latest police liability developments. Law enforcement is experiencing challenging time, and leadership is essential in helping the department maximize efficiency and to achieve organizational goals during these trying times. A description of the basic civil liability judicial environment will be presented, and the critical importance of reasonable, defensible decision-making will be discussed; with emphasis on the roles and responsibilities of police leadership and mid-level supervisors in identifying issues early and responding strategically. In addition to the legal implications, the impact of engaging your community, positive contacts with the public and superior interpersonal skills will be addressed. Items that will be discussed include:
Implicit Bias
Community Engagement
Police EPLI Issues
Early Intervention Warning Systems
Law Enforcement Distrated Driving
---



September 30, 2020 at 1:00pm – 2:00pm

Kristin Berexa, Farrar& Bates
First Amendment Rights and Employment Actions


Understanding where an employee's first amendment right to free speech and the employer's right to discipline an employee intersect is a critical component to ensuring you are in compliance with federal law. Unfortunately, this is a growing area of litigation for local governments as the line between public speech and what an employer can prohibit becomes blurred through social media and other outlets.

Join us for an informative webinar led by Kristin Berexa, attorney for Farrar & Bates. Kristin began her career in 1991 after graduating from the University of Tennessee College of Law. She has experience representing cities and city employees in all alreas of municipal litigation in both federal and state court. She is admitted to practice before the U.S. Supreme Court, Sixth Circuit Court of Appeals, U.S. District Courts of Tennessee (Eastern, Middle and Western) and Tennessee State Courts. Ms. Berexa has been a speaker at multiple seminars covering topics related to municipal litigation, such as police liability, employment discrimination, the Tennessee Open Records Act and the Governmental Tort Liability Act.
For questions or additional information about the webinar series, please contact Halie Gallik at 615.371.0049 or HGallik@PEpartners.org.